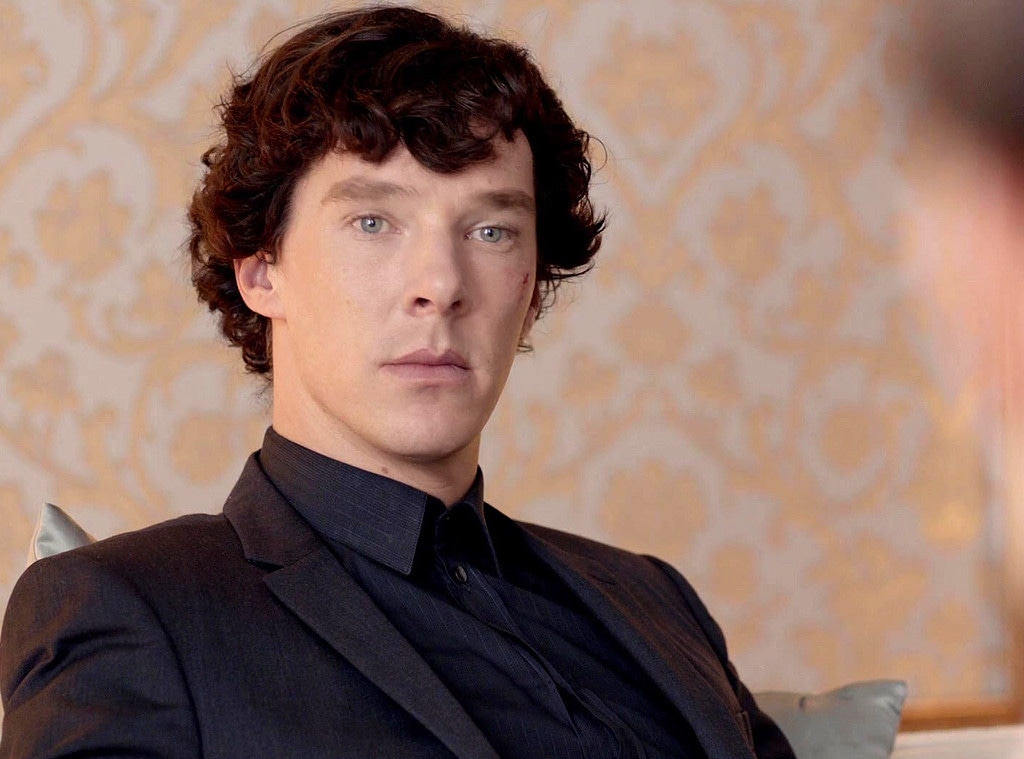 BBC Worldwide
Lean back, close your eyes, turn on a fan and imagine Benedict Cumberbatch's rich, baritone voice saying these words as his mesmerizing cerulean eyes bore into your soul...
The 38-year-old British heartthrob recently described to ELLE U.K. what it would be like for a woman to have sex with Sherlock Holmes, the popular title character from his BBC TV series Sherlock, because it's an important question that needs answered and the actor is obviously well aware of that. He says that despite being "asexual," Sherlock would know "exactly how to please a woman."
On the show, the acerbic, megalomaniacal and suave detective certainly has a way with them.
...although, sometimes, he seems to go a little too far!
He was famously almost seduced by Irene Adler and has shown he can play the "game" just as well.
But Sherlock is all business, and when it comes to matters of the heart, he always "always assumed that love is a dangerous disadvantage" and believes "sentiment is a chemical defect found in the losing side." But regardless of whether he believes sex and love should coincide, he still remains a virgin.
"He's asexual for a purpose, not because he doesn't have a sex drive, but because it's suppressed to do his work," Cumberbatch told ELLE U.K. in an interview published in the magazine's December 2014 issue.
So ELLE U.K. writer Annabel Brog found out from Cumberbatch what Sherlock would be like...if his sex drive was...well, liberated.
First, let's be clear: Sherlock practices safe sex. So he'd "probably test the latex," Cumberbatch said.
He said he would also prepare by taking vitamins "to make sure that I could perform," get enough sleep and not smoke a lot of cigarettes. Now, here's the part where we really get into Sherlock's mind palace.
"I would probably watch a lot of porn," Cumberbatch continued.
And Sherlock knows that manscaping is important, too.
"I might have to shave, um, areas to fit in with a modern idea of bodily hair," the actor said.
He did not elaborate. Here comes the best part.
"And then I would be devastating," Cumberbatch said. "I'd know exactly how to please a woman, I'd know exactly where to put my fingers, where to put my tongue, where to put my—his I should say—his fingers, his tongue. Think about violinists, think about what they can do with their fingers."
For the record, Sherlock is an excellent violinist. 
"And I'd know exactly how to get that person into it, and get pleasure out of making that person feel pleasure to the point that I probably wouldn't even have to enter," Cumberbatch said. "But when I did it would be explosive."