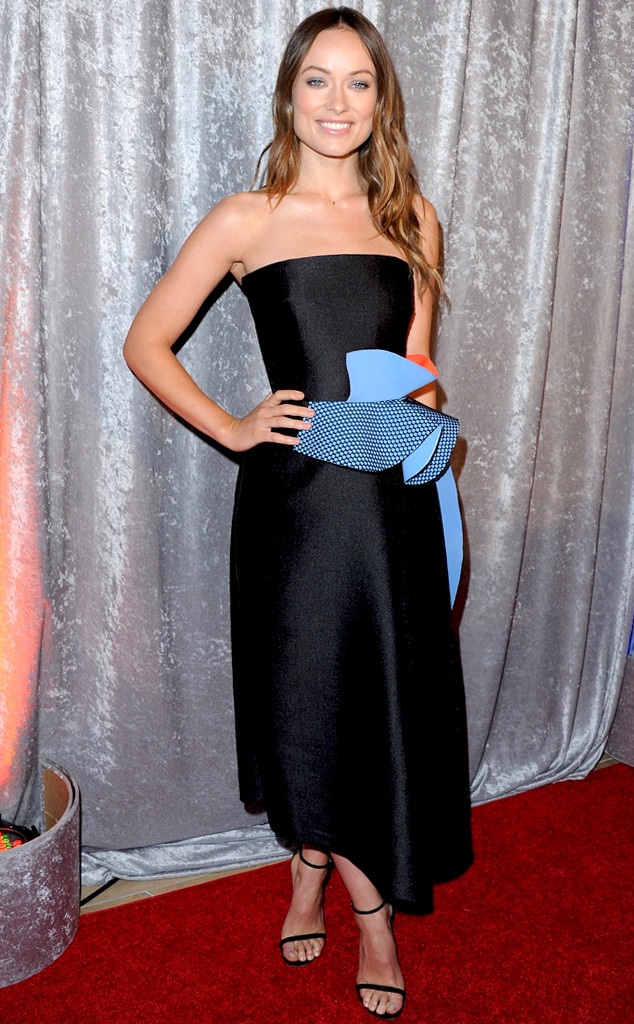 Jon Kopaloff/FilmMagic
Olivia Wilde is opening up about motherhood!
The 30-year-old actress, who gave birth to her baby boy Otis with fiancé Jason Sudeikis back in April, admits that welcoming her first child has changed her for the better.
"The amazing thing about becoming a parent is that you will never again be your own first priority," Wilde said last night at the International Women's Media Foundation's 25th Anniversary Courage in Journalism Awards in Beverly Hills. "The gift of motherhood is the selflessness that it introduces you to, and I think that's really freeing. And in terms of being a storyteller, I think it allows you to put yourself in other people's shoes...the empathy that it slugs you with, being a mother. And I think it makes you a better storyteller."
Sultana / TYP / Splash News
Wilde added of motherhood, "I guess I just take my place in the world a little bit more seriously being a mother...I hope I can tell stories that somehow benefit the world that Otis will grow up in."
Wilde says 6-month-old Otis is doing "amazing." "He's amazing in every way," she gushed. "He's a very sweet person."
As for if she and Sudeikis are getting any sleep these days, Wilde smiled, "We're getting there."