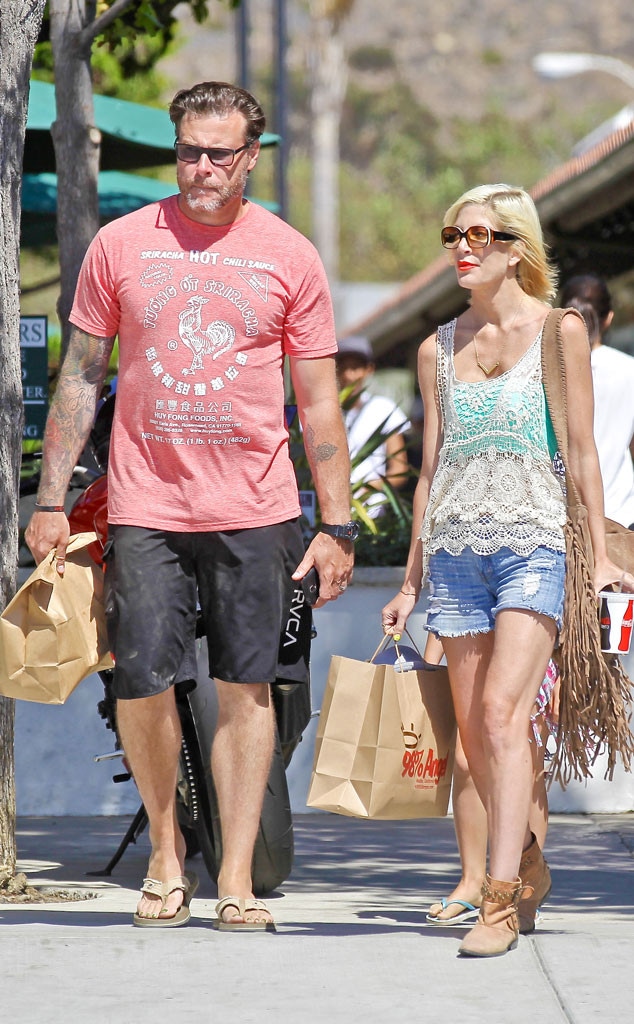 AKM-GSI
On last night's episode of Tori Spelling's Lifetime reality show, True Tori, the former Beverly Hills, 90210 star cries over her money woes.
She claims she lives "paycheck-to-paycheck" and worries about supporting her and husband Dean McDermott's family of six, which includes paying for the kids' private schools.
Sadly, a source now tells me that the couple has "gone through $18 million since they've been together."
Even so, Tori said in the same episode that she doesn't want to change their lifestyle.
"Why should we have to?" she says. "My dad wouldn't have wanted this."
And apparently her mom Candy Spelling doesn't either.
"Candy has offered to pay for the kids' schools many times, but Tori has never accepted her offer," the source said.
And to top it all off, the source said, Tori employs three nannies.
It's no secret that Tori and Candy have had their share of discord. Tori reportedly inherited just $800,000 of her father's $600 million fortune because of how irresponsible she had become with spending.
Tori admitted to her mistakes in her 2013 book, The High Life. 'It's no mystery why I have money problems," she wrote. "I grew up rich beyond anyone's dreams. I never knew anything else. Even when I try to embrace a simpler lifestyle I can't seem to let go of my expensive tastes. And then there's my shopping problem. I've bought ridiculous amounts of stuff for the kids, clothing, toys, crafts."
McDermott suggested that they could cut costs by getting "rid of all that stuff" that Tori keeps in 127 storage vaults. She has so much junk, it takes a 440-page document to keep track of it all.
"I don't want to change our lifestyle," Tori says. "That's why I work so hard. I don't want to change."
McDermott ranted against his haters this week in war of words on Twitter.
After cuss-filled exchanges with users who had negative things to say about him, McDermott tweeted, "I'm done with this social media s--t. To all my fans, you're the best. Love you guys. Always will. To all the haters, you know how I feel."