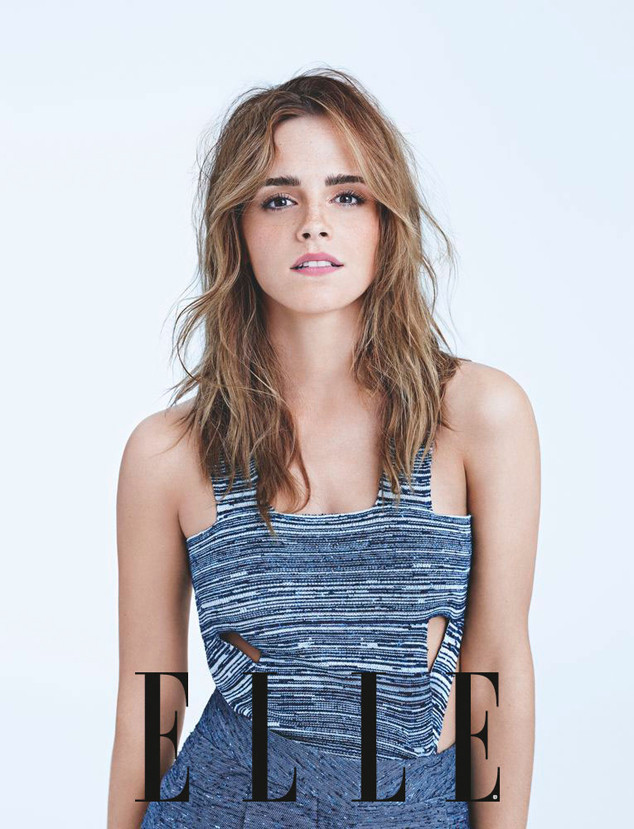 Courtesy Kerry Hallihan / Elle UK
Emma Watson, who gave a powerful and inspirational speech at the United Nations about gender inequality, which went viral, has landed the cover of Elle U.K.'s feminism-themed December 2014 issue and showcases stylish looks in a new photo shoot for the magazine.
The 24-year-old actress, who famously played Hermione Granger in the Harry Potter movies and is a U.N. Women Goodwill Ambassador, wants to continue to clear up some possible misconceptions about feminism.
"Feminism is not here to dictate to you. It's not prescriptive, it's not dogmatic," she told Elle U.K. "All we are here to do is give you a choice. If you want to run for President, you can. If you don't, that's wonderful, too."
"I'm lucky I was raised to believe that my opinion at the dinner table was valuable," she added. "My mum and I spoke as loudly as my brothers."