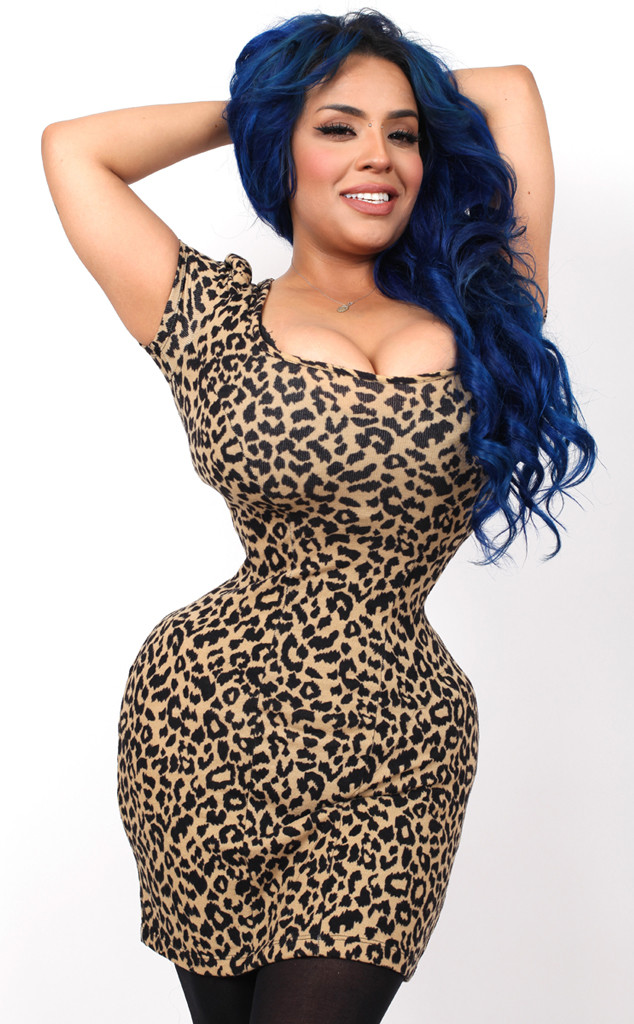 Ruaridh Connellan/Barcroft Media /Landov
Self-described "corset fetishist" Kelly Lee Dekay has an extreme hourglass figure.
The 27-year-old model spent seven years working towards a 16-inch waist, she told the U.K.'s Sun recently. Despite this, though, Kelly "didn't set out to have a small waist," she explained, adding that a tiny midsection "wasn't something that I thought about."
"The thing I did think about was becoming a super-villain, to be honest," she said, adding that her goal since childhood has been "to become like a comic book character."