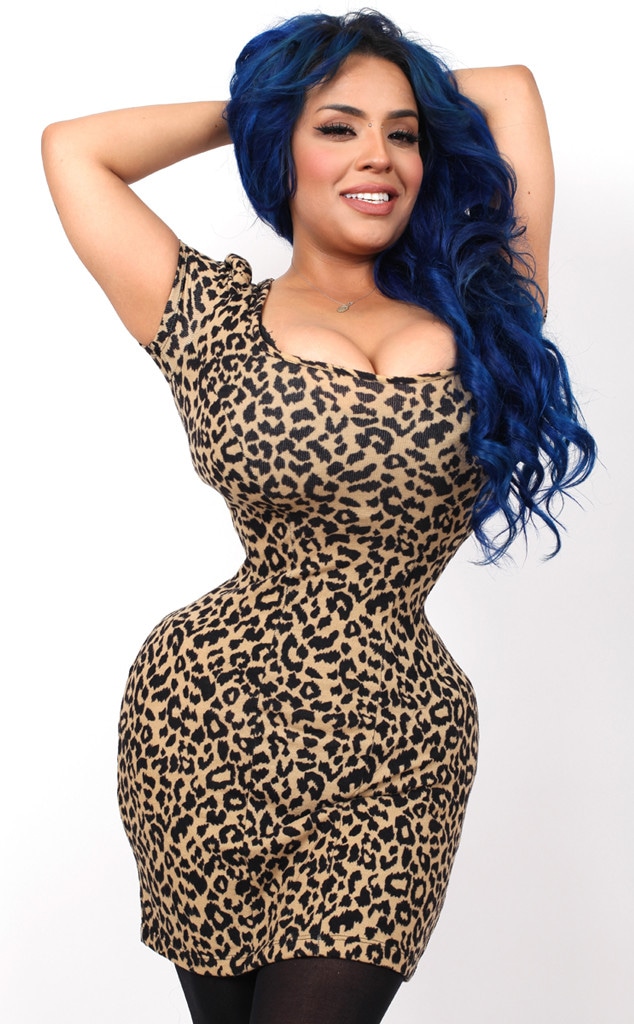 Ruaridh Connellan/Barcroft Media /Landov
Self-described "corset fetishist" Kelly Lee Dekay has an extreme hourglass figure.
The 27-year-old model spent seven years working towards a 16-inch waist, she told the U.K.'s Sun recently. Despite this, though, Kelly "didn't set out to have a small waist," she explained, adding that a tiny midsection "wasn't something that I thought about."
"The thing I did think about was becoming a super-villain, to be honest," she said, adding that her goal since childhood has been "to become like a comic book character."
"I loved how Batman's outfit let him channel a different side of himself," she told the Sun. "That's what the corset does."
Marvel heroine Storm "was the one who really did it for me," Kelly said, adding, "and I feel so silly saying this, but it really was Jessica Rabbit also [who inspired me]."
Kelly, who once had a 30-inch waist, said she has "no interest in doing anything smaller than 16 [inches], only because I really love the ratio of 16, and I'm more than satisfied with 16."
In addition to an intense corset, "a lot of the food stuff" goes into the making of these extreme curves. "It's a trade secret, so I can't really divulge on it," she said, "but I will say don't have anything that makes you bloated and no carbonated drinks."
Regardless of diet, wearing the corset can be cumbersome. "It can be restrictive when climbing stairs," Kelly admitted. "You can't carry heavy things as you could hurt yourself. I've hiked in the corset, which is dangerous...But I don't go to the gym in it. That would be very dangerous as I lift weights."
Many medical professionals worry about the safety (or lack thereof) associated with this kind of extreme corseting. Dr. Carold Cooper told the Sun, "An adult waist of just 16in is not normal—and using a corset to achieve it can lead to health problems."
As for the mixed reactions Kelly gets to her shapeshifting look? "Some love it, others hate it. Some say it's unnatural. But I have blue hair," she said. "What part of me screams, 'I want to be like everyone else'?"