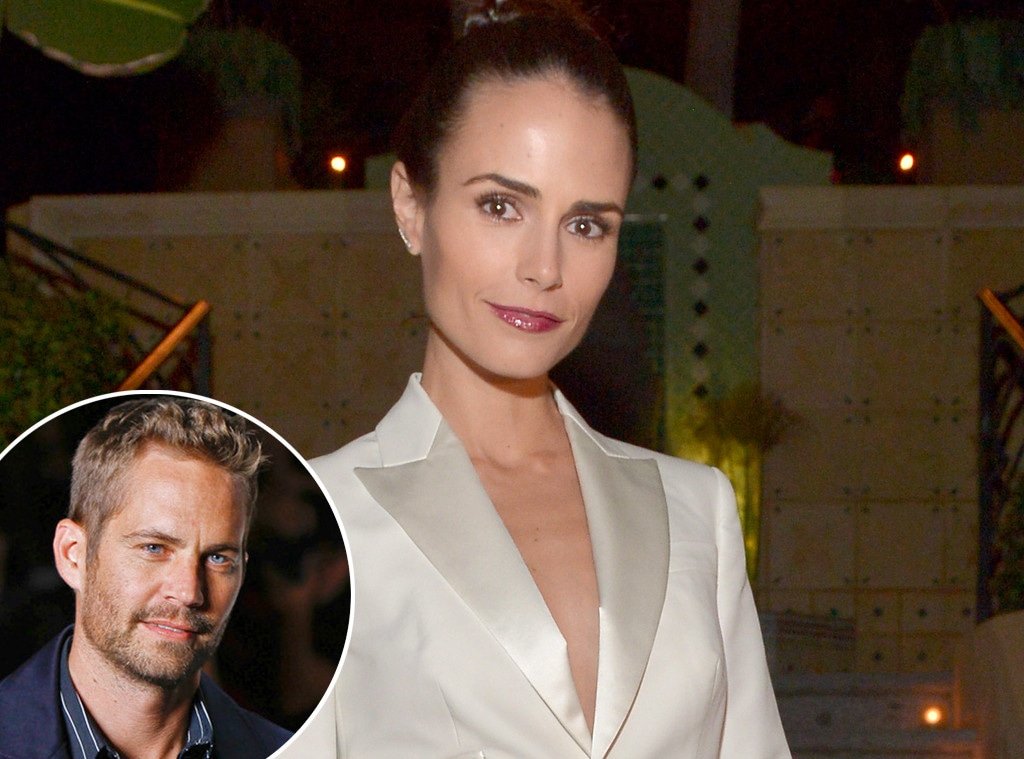 Charley Gallay/Getty Images for DSquared2; Splash News
It's been nearly one year since Paul Walker tragically passed away in a car crash, and now, after months of delayed production, his final film—Furious 7—is just six months away from being released. 
Jordana Brewster, who reprises her role as Mia in the seventh film in Fast & Furious franchise, opened up to E! News at the Dsquared2 party in Hollywood last night, where she expressed her excitement for the forthcoming flick and reassured fans that the film will be a wonderful way to remember Paul. 
"I have not seen it yet," the 34-year-old actress told us if the James Wan-directed flick. "I saw the movie trailer…and I mean, it looks amazing. It's so cool to me that each one sort of out does the other." 
Earlier this week, the new movie poster for Furious 7 was revealed, and the filmmakers also announced that the first trailer will be released at special launch event at Universal Studios on Nov. 1 in Los Angeles.
For those who can't attend in person, E! will be airing a live broadcast Saturday at 3 p.m. ET/12 p.m PT. Fans can submit questions for their favorite cast members via Instagram using the hashtags #AskFurious7 and #Furious7onE.
Brewster says fans should expect to be impressed. 
"I think just the fact that they can outdo the last one, because the stunts were so insane," the brunette beauty said when asked what will surprise fans most about the film. "But I think people are already commenting because every day seven seconds [of the trailer] are released. People are like 'Did I really see a car jump out of a plane?' I mean it's crazy." 
Fans are undoubtedly excited for the highly anticipated film, which will feature Walker, as well as his brothers, Caleb and Cody, who filled in to help complete the movie following Walker's untimely death. But as Jordana said, the experience will be "bittersweet" for many as we bid our final goodbyes to the late 40-year-old star. 
"I think the beautiful thing is that they get to see Paul again…and in a way celebrate him," the brunette beauty shared. "I've heard he's really really good in it, so I look forward to seeing him too. Obviously it will be bittersweet, but I think it's a way for fans to revisit him." 
As for her favorite part about filming? 
"Just reuniting with the cast, honestly, was really nice," she said with a smile, reminiscing over her time with her co-stars. "Because I hadn't seen them in a long time so to be able to hang with them for a while—it was really special." 
Looking forward to celebrating Walker's life on the big screen when Furious 7 hit theaters on April 3. 
(E!  and Universal Pictures are both part of the NBCUniversal family.)