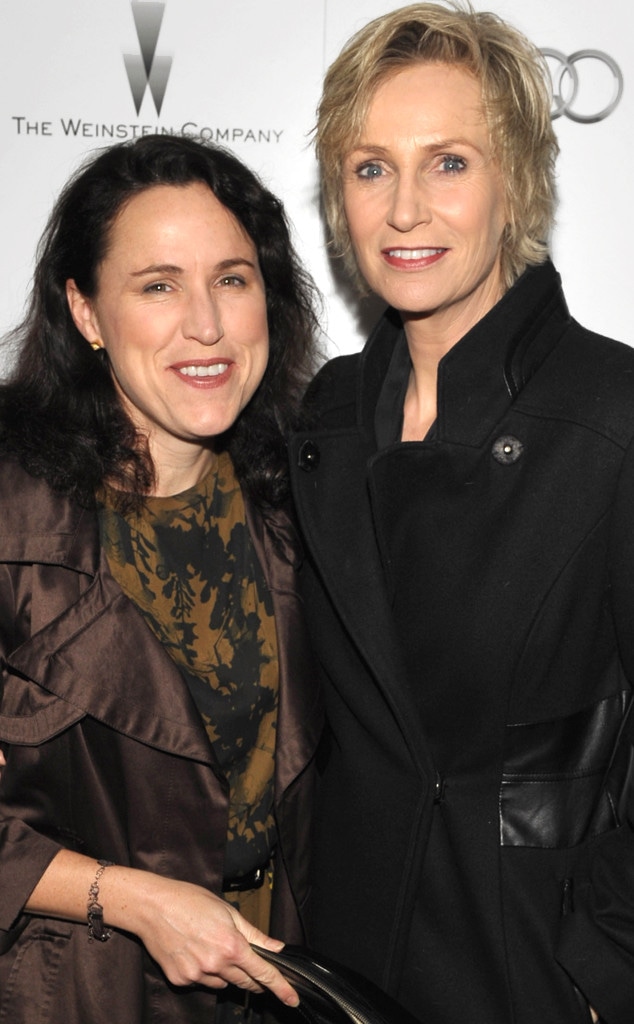 John Shearer/Getty Images for Audi
Jane Lynch and Lara Embry finalized their divorce Tuesday.
The split is going to cost the Glee star, too. According to Los Angeles Superior Court documents obtained by E! News, Lynch agreed to pay her ex to the tune of $1.2 million over a two-year period. That's not all, though: Embry, a clinical psychologist, will also receive half of Lynch's residuals received from Glee, Two and a Half Men, Jimmy Kimmel Live! and many more shows.
Lynch and Embry will split various joint bank accounts (totaling $847,485), a 401K ($315,079) and their 2012 tax refund ($56,810). They've agreed to sell their membership to the Mulholland Tennis Club and will split the profits.
Courtesy: Mark Sullivan/WireImage
The couple's L.A. Yacht Club membership, however, will belong solely to Embry, and perhaps most importantly, she also get ownership of the dog, Francis.
Lynch will get to keep the the former couple's marital home, a 2008 Ford Escape Hybrid and a 2013 Audi, per court documents.
The Hollywood Game Night host announced her separation from her then-wife of three years in June 2013. The following month, Lynch filed for divorce, citing irreconcilable differences. At the time, the actress said in a statement it had "been a difficult decision for us [to end the marriage] as we care very deeply about one another."
FWIW, Lynch didn't seem overly concerned about the financial aspect of the split when she spoke with Access Hollywood in August 2013. "It's just money," said the 54-year-old Emmy winner. California "is a half and half state, as well as it should be, so that's fine," she said.
At the time, Lynch said single life was treating her "fine."