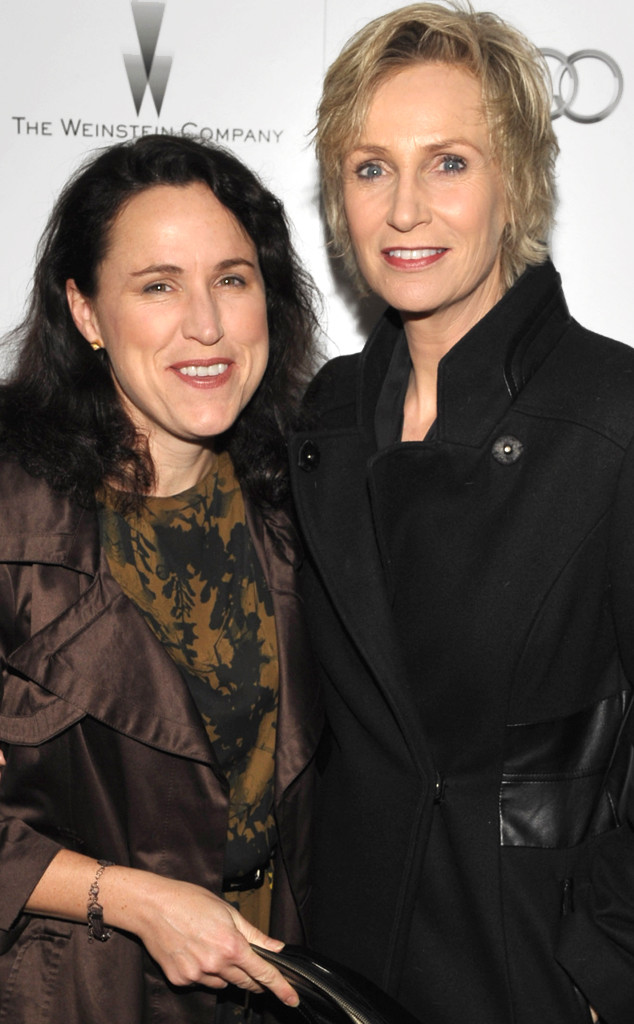 John Shearer/Getty Images for Audi
Jane Lynch and Lara Embry finalized their divorce Tuesday.
The split is going to cost the Glee star, too. According to Los Angeles Superior Court documents obtained by E! News, Lynch agreed to pay her ex to the tune of $1.2 million over a two-year period. That's not all, though: Embry, a clinical psychologist, will also receive half of Lynch's residuals received from Glee, Two and a Half Men, Jimmy Kimmel Live! and many more shows.
Lynch and Embry will split various joint bank accounts (totaling $847,485), a 401K ($315,079) and their 2012 tax refund ($56,810). They've agreed to sell their membership to the Mulholland Tennis Club and will split the profits.