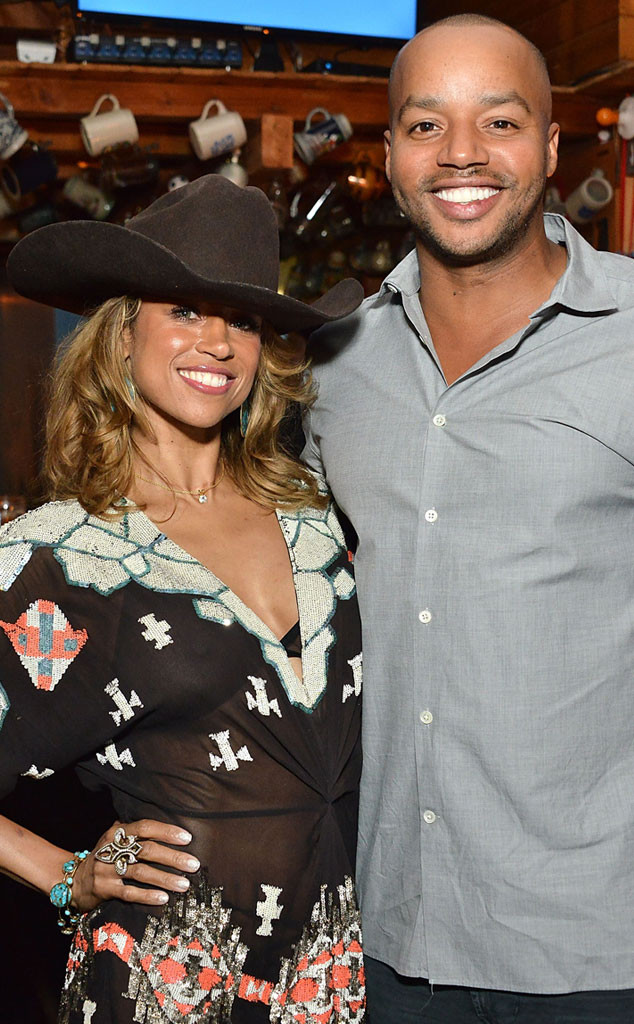 Araya Diaz/Getty Images for TV Land
Dionne and Murray 4ever!
Clueless stars Stacey Dash and Donald Faison reunited Tuesday at The Exes' premiere party in L.A. It's been 19 years (!) since the iconic teen movie hit theaters, but as you can see, Stacey, now 47, and Donald, now 40, have barely aged at all.
The quarrelsome onscreen couple aren't the only Clueless stars who look almost identical to their 1995 selves—Alicia Silverstone (aka Cher—as if you didn't know that) and Paul Rudd (who was a full-on Monet in his role as Josh) are essentially ageless, too.