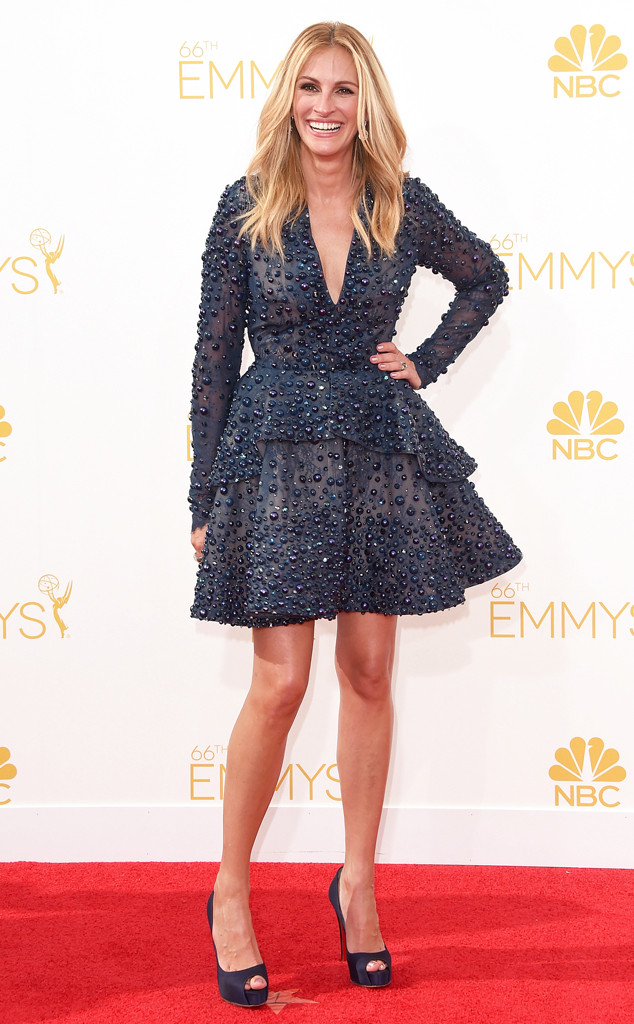 Jason Merritt/Getty Images
Unlike many Hollywood starlets, Julia Roberts has never gone under the knife—a decision which she claims was risky for her career.
"By Hollywood standards, I guess I've already taken a big risk in not having had a face-lift," the 47-year-old stunner, who just happens to be celebrating her birthday today, said in an interview with You magazine (via the U.K.'s Telegraph) while speaking about her partnership with beauty brand Lancome.
Roberts' comments come on the heels of rampant tabloid reports criticizing Renée Zellweger's new look, following her rare red carpet appearance at the 2014 Elle Women in Hollywood party last week.
After the actress faced endless backlash with many claiming that she appeared ''unrecognizable,'' the 45-year-old Bridget Jones star addressed the speculation surrounding her makeover. "I'm glad folks think I look different! I'm living a different, happy, more fulfilling life, and I'm thrilled that perhaps it shows," she told People.