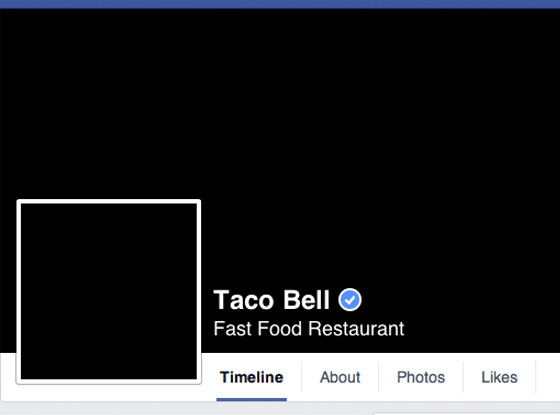 Everyone panic! Taco Bell has disappeared off social media, and as it is our No. 1 fast food joint (seriously, we ranked them all), we are very concerned. If this means the company is going under, we will riot and burn every Burger King, Del Taco and McDonald's* to the ground.
*Extremely empty threat
Sorry, we may have overreacted just a bit. Taco Bell is definitely not going under (it has Doritos as taco shells, for crying out loud), and it is not abandoning social media.. Well, technically it is, but just for today.
That's right! Taco Bell's online ordering app is launching today and this social media blackout is part of its promotion to drive people to what will probably be a life-changing feat of technology. If you download the app and you play your cards right, you might be able to get your Taco Bell food without speaking to a single human.
And that's the dream, right?
"We wanted to make sure that the message broke through. There are thousands of apps that launch every day," Tressie Lieberman, senior director of digital marketing and platforms said in a statement. "We are a brand of firsts. We like to do things that have never been done before."
Even Taco Bell's website has gone dark, which means if you need to look up the calories for a Nachos Bell Grande, you are out of luck. Also, why are you even doing that? You know that's a number you don't want to see. Just eat the delicious food and live your life.
You can download Taco Bell's mobile ordering and payment app for free from Apple's App store or from Google Play.