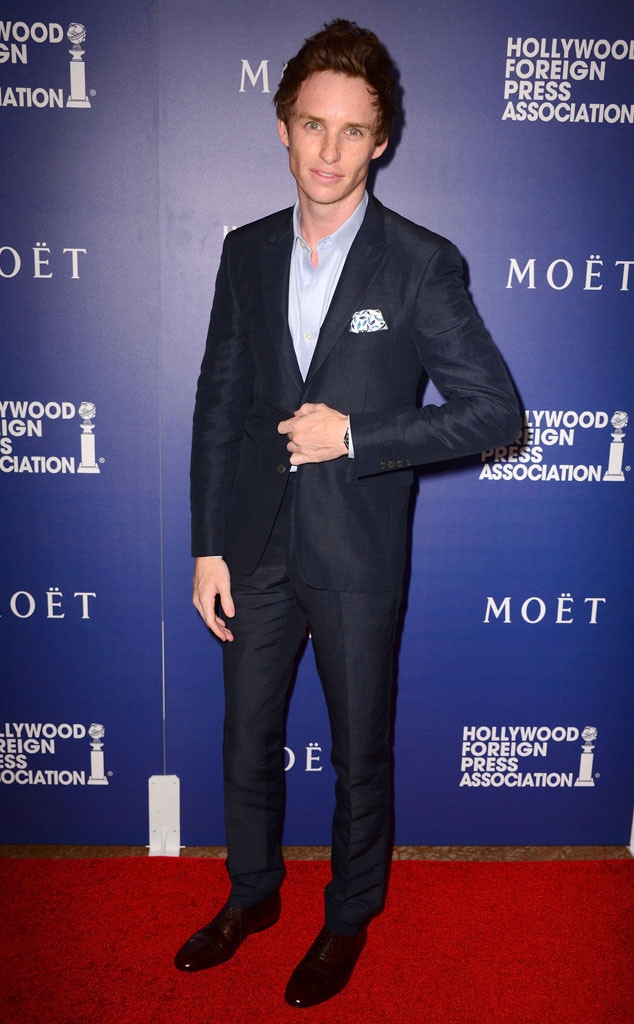 Frazer Harrison/Getty Images
Eddie Redmayne doesn't understand why E.J. James was so against him possibly playing Christian Grey in the movie adaptation of her mommy porn bestseller Fifty Shades of Grey.
During a press junket for Les Miserables, a journalist asked Redmayne if he'd ever audition to play the sex-obsessed mogul. After he said yes, James shot the idea down in a very public way.
"She took to her Twitter feed to go, 'Under no circumstances!'" Redmayne remembers in the new issue of Variety. "It was like, all right, all right! Am I that bad? I can put a whip in my hand. I can get all kinky, can't I? Apparently not."
Funny enough, Redmayne's pal Jamie Dornan landed the role. The two were in their early 20s when they first came to Hollywood and hung out with other unknowns like Andrew Garfield and Tom Sturridge. "We used to go to the Standard Hotel in West Hollywood, and split a sandwich between us because that meant we could get cheaper parking," Redmayne remembered. "We'd swim and play table tennis for hours."
Fast forward to today—Redmayne is getting lots of Oscar buzz for his portrayal of physicist Stephen Hawking in The Theory of Everything.
"The blogosphere is salivating over the prospect of him competing with another classical trainer British actor, Benedict Cumberbatch, who plays World War II code breaker Alan Turing in The Imitation Game," Variety writer Ramin Setoodeh notes in his Redmayne cover story.
Cumberbatch actually played Hawking in a 2004 BBC TV movie.
Things came full circle when Theory was shooting at Cumberbatch's old boarding school, Harrow School. "There was a wooden board with names engraved on it, and by my head was 'B. Cumberbatch,'" Redmayne said. "I was like, 'Dude, you're haunting me!' I took a selfie of me dressed as Stephen and sent it to Ben."