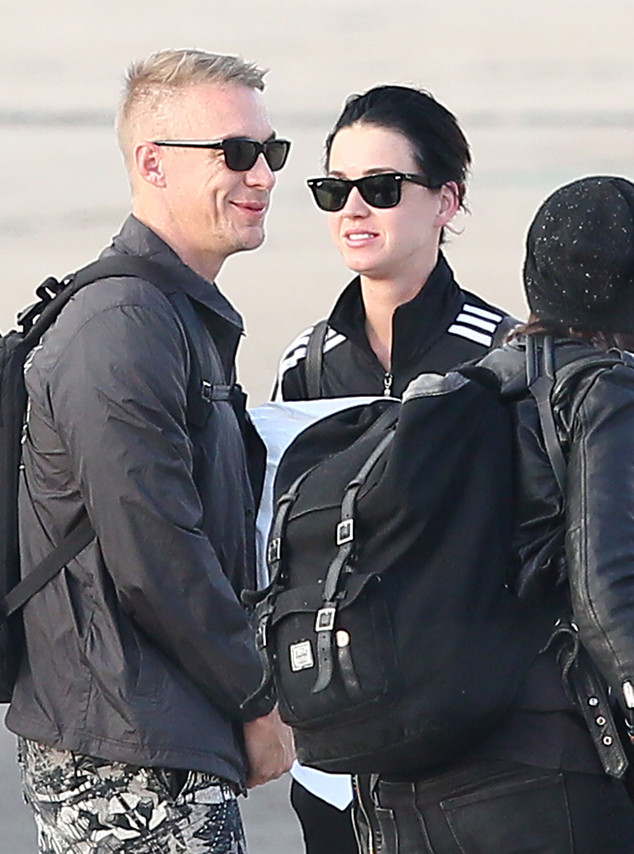 CHP/FAMEFLYNET PICTURES
There was a familiar face during Katy Perry's globe-trotting birthday celebration!
The singer was spotted arriving at the Le Bourget airport in Paris on a private jet from Marakesh, Morocco, alongside EDM producer Diplo (real name Wesley Pentz) on Saturday.
"They goofed around on the tarmac and Katy looked cute in her matching Adidas track suit and flip flops," an insider tells E! News. After posing for some pictures together, the duo and Perry's camp took a shuttle into the city and got ready for a night out in the City of Light.
"Katy was seen dressed up with her entourage as they walked to the very romantic Restaurant le Jules Verne on the second floor of the Eiffel Tower," the source continued. "They were inside for about two and a half hours. Katy looked happy but tired as she was yawning."