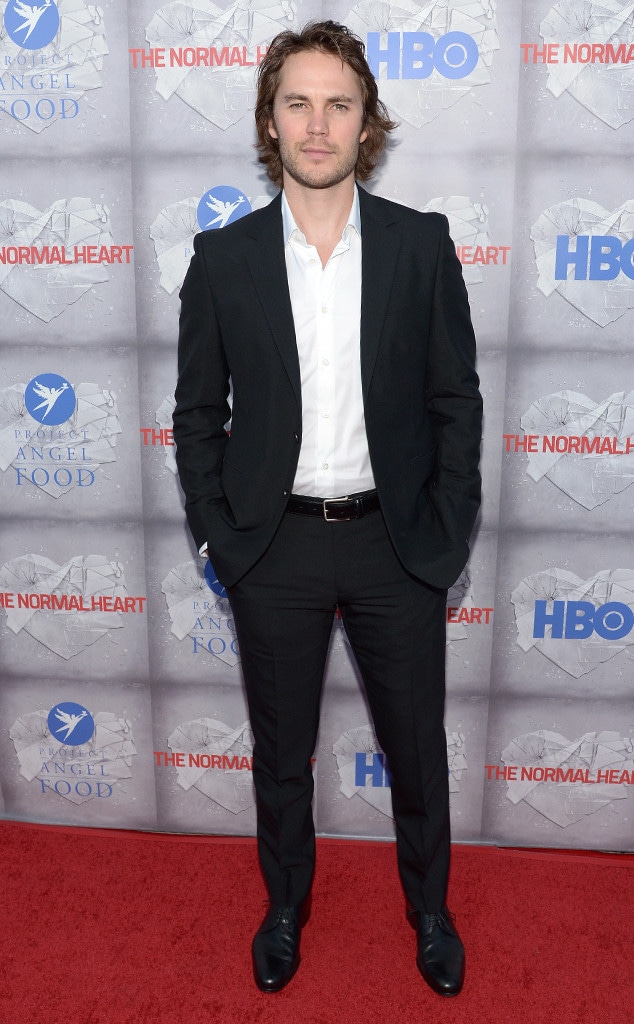 Jason Kempin/Getty Images
Tim Riggins is about to be back on our TVs, and no, this is not a drill!
Friday Night Lights heartthrob Taylor Kitsch just cleared up all those rumors surrounding him starring in True Detective season two, and it's pretty much the greatest news ever.
Even though HBO hasn't made the official announcement that Kitsch will be joining True Detective next season, he told AdWeek that he "can't f--king wait to hit camera" on the critically loved drama, which is set to begin shooting next month.
"Yeah, I'm really excited," Kitsch said. "I've just been prepping. It's been almost a full year since I've been on camera, so I'm itching, man. I'm overdue. You've just got to grind it out. Even taking this year off was, I mean you want to work, but you also don't want to just water it down and work for the sake of working. So, it was tough to sit a year out, keeping a finger crossed that I was going to get True."
Kitsch said his time off camera over the past year had a lot to do with landing a role on True Detective.
"It was just showing a lot of patience on my end and turning a lot of stuff down because I wanted to be a part of it," Kitsch said. "And having this meeting with [True Detective showrunner] Nic Pizzolatto, it kind of brought me back to when I was here in New York and why I wanted to be a actor, why you struggle and why you don't quit. And when we're talking, I mean he's obviously incredibly smart and passionate, so that rubs off. And you're just excited to go now...I loved that first season of it so much. It's just unlike anything I've seen in, you know, I don't know when. And it was so grounded."
If Kitsch's deal closes, he will join previously announced True Detective season two stars Colin Farrell and Vince Vaughn. Season two revolves around three police officers (Farrell plays a "compromised detective") and a career criminal (Vaughn) who must navigate a web of conspiracy in the aftermath of a murder.
Another person who confirmed Kitsch's season two role? One of the first season's Emmy-nominated stars: Matthew McConaughey! "I'm intrigued with the casting and I'm excited by the casting. I understand Colin has a magnificent role," the Oscar winner told E! News while promoting his new film, Interstellar. "I'm really excited to see, which I think Vince will do, because I've seen him do good, solid dramatic work that's really good and he's going to be getting what's going to be exceptional writing from Nic Pizzolatto. And then Taylor Kitsch, who I actually just met the other day. I'm excited by the cast, where it's going to go."
Justin Lin, who recently helmed the Scorpion pilot, will direct the first two episodes of the eight-episode second season. Production will begin later this fall in California.