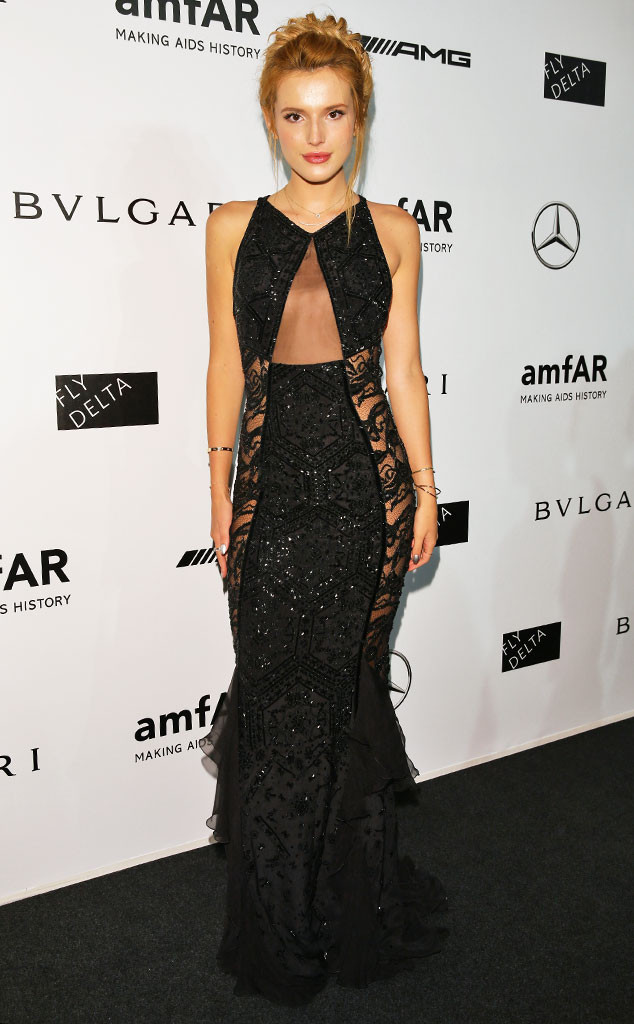 Vittorio Zunino Celotto/Getty Images for amfAR
Make way for the hospital's new diva!
Former Disney darling Bella Thorne is set to guest star on Fox's freshman drama Red Band Society, E! News has exclusively learned.
The Shake It Up star will play Delaney Shaw, an extremely popular pop star who will check into Ocean Park Hospital for "exhaustion." (We all know what that really means, right?!) But it seems like Delaney isn't too exhausted as the trainwreck will get involved with two (!) of our Red Band boys.
Better keep a close eye on Jordi (Nolan Sotillo) and Leo (Charlie Rowe), Emma (Ciara Bravo)! Or could Dash (Astro) finally be getting a love interest (and triangle) of his very own?