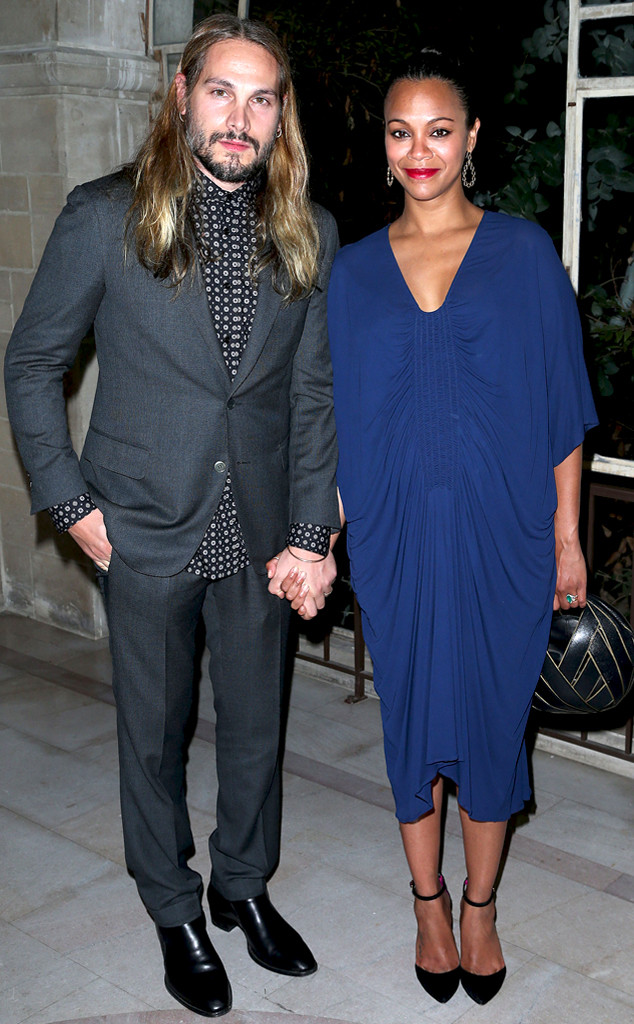 Frederick M. Brown/Getty Images
Zoe Saldana stars in three blockbuster movie franchises—Avatar, Guardians of the Galaxy and Star Trek—but it's the pregnant actress' role as a mother that means the most. With follow-up films slated for each project, Saldana says she'll take as much time off as necessary after she gives birth to twin boys.
"I know that we will work everything out. I have to say, I'm very lucky. The great thing is that all the producers and creators involved in the projects that I've done—Avatar, Star Trek and Guardians—they're very good people. So, they've been very understanding, especially with what's happening in my personal life. I've gotten nothing but support. To know that we are getting to that place where women can have that support from male driven workforces is—I have to say, it's very inspiring," she explains.
And, as she points out, "They don't have a choice! I'm not going to rip my child off my tit to go work. And if I do that, then maybe you shouldn't hire me because I am willing to sell anything," she says, laughing.
In all seriousness, the 36-year-old actress tells Entertainment Weekly, "It's nature! Like, you just cannot do it. What kind of mother would I be? There's no choice. It's like, 'What, you want me to leave my newborn so that I can work 16 hours on your set? He's only a month old, are you out of your mind?'"