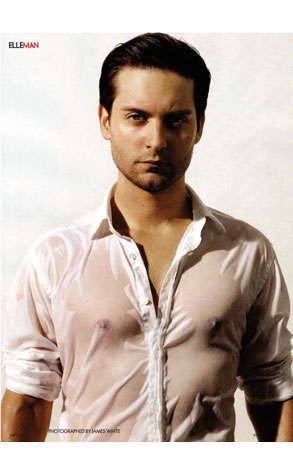 JAMES WHITE (COURTESY OF ELLE)
Tobey Maguire snagged the role of a lifetime by stripping off some of his clothes.
Maguire says Spider-Man director Sam Raimi didn't choose him to star as Peter Parker/Spidey until he showed him some bod. "I had done an audition tape, but it wasn't what they wanted to see," Maguire says. "They were like, 'He can act; we knew that. But we want to see an action scene.' "