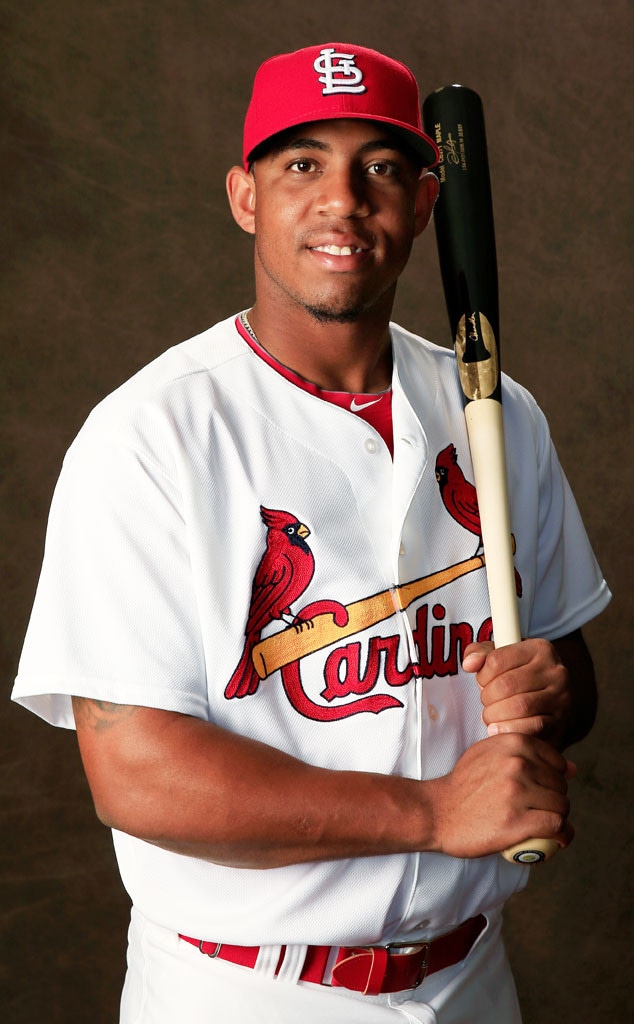 Rob Carr/Getty Images
Oscar Taveras was a promising athlete with his whole life ahead of him, but tragically, the St. Louis Cardinals outfielder, 22, and his girlfriend were killed in a car accident in the Dominican Republic Sunday afternoon.
Per NBC Sports, Taveras made his major league debut on May 31, entering the season rated as one of baseball's top-three prospects. On Oct. 12, just two weeks before his death, he hit a pinch-hit solo home run off of San Francisco Giants pitcher Jean Machi.
"We are all stunned and deeply saddened by the tragic loss of one of the youngest members of the Cardinals family," Cardinals chairman Bill DeWitt Jr. said in a statement, per MLB.com. "Oscar was an amazing talent with a bright future who was taken from us well before his time. Our thoughts and prayers are with his family and friends tonight."
"I simply can't believe it," said John Mozeliak, the team's general manager, "I first met Oscar when he was 16 years old and will forever remember him as a wonderful young man who was a gifted athlete with an infectious love for life who lived every day to the fullest."
Giants outfielder Juan Perez, who met Taveras in 2009, was hit hard by the MLB star's death. "It's tough. He was a really close friend of mine," he told MLB.com. "I know his family pretty good. I know his mom, his dad, his brothers. We were really close. We played together in Winter Ball. It's a huge loss, not only for all his family, for all his teammates and the people that care about him."
Our thoughts and prayers are with the family, friends, teammates and loved ones of Taveras and his late girlfriend.
(E! and NBC are both part of the NBCUniversal family.)