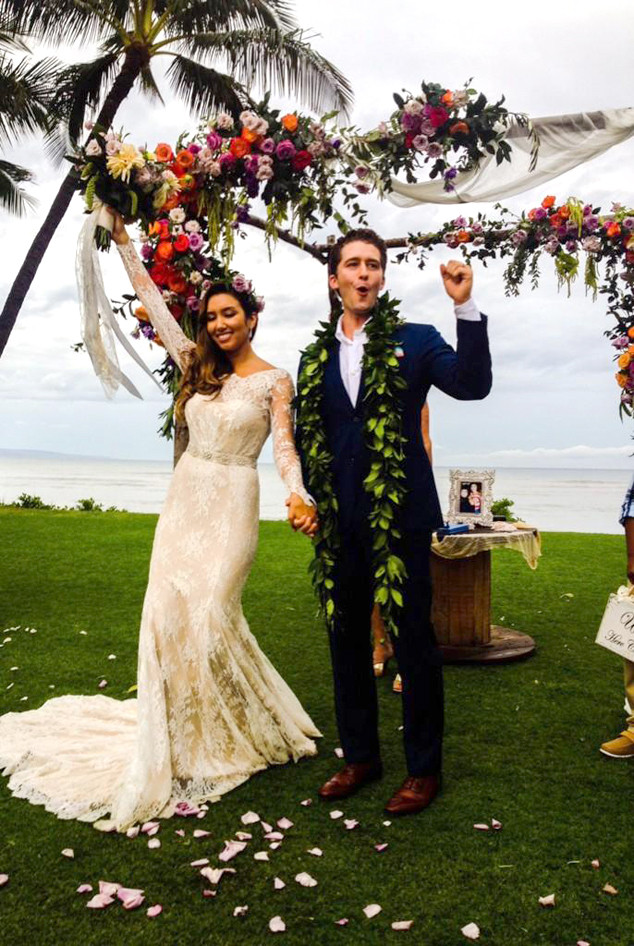 Twitter
Matthew Morrison and his new wife Renee Puente are packing up and leaving Los Angeles.
The couple exclusively tells me that they're moving to New York after Glee wraps its final season early next year.
And if all goes as planned, Mr. Morrison will be returning to Broadway.
"Something is in the works," he said at his Halloween and birthday party at Hyde, presented by Freixenet Spanish Cava and Eric Podwall Entertainment. "We're working on something. It's a brand-new show. Hopefully, it all works out. I'm looking forward to getting back on stage. Those are my roots. My heart is on the stage."
The Morrisons have only been married for a little more than a week, but they won't be taking their honeymoon to Africa until…2016!