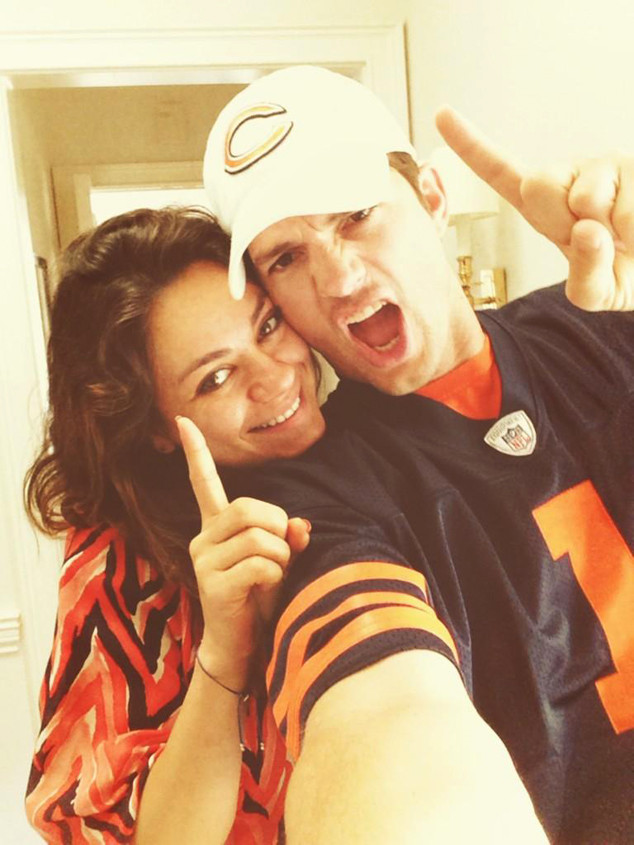 Twitter
Ashton Kutcher and Mila Kunis are so ready for Halloween.
Not only will this be the first major holiday for their baby girl, Wyatt, but it's a holiday where they get to dress her up in the cutest little costumes, so we can obviously understand their excitement.
"Mila and Ashton are super-excited it's Halloween and they get to dress up baby Wyatt," a source tells E! News. "They think it's hilarious and are putting her in all kinds of baby costumes and outfits. It's their first holiday as a family and even thought Wyatt is barely a month old, they are stoked!"
OMG we hope they share some pictures!