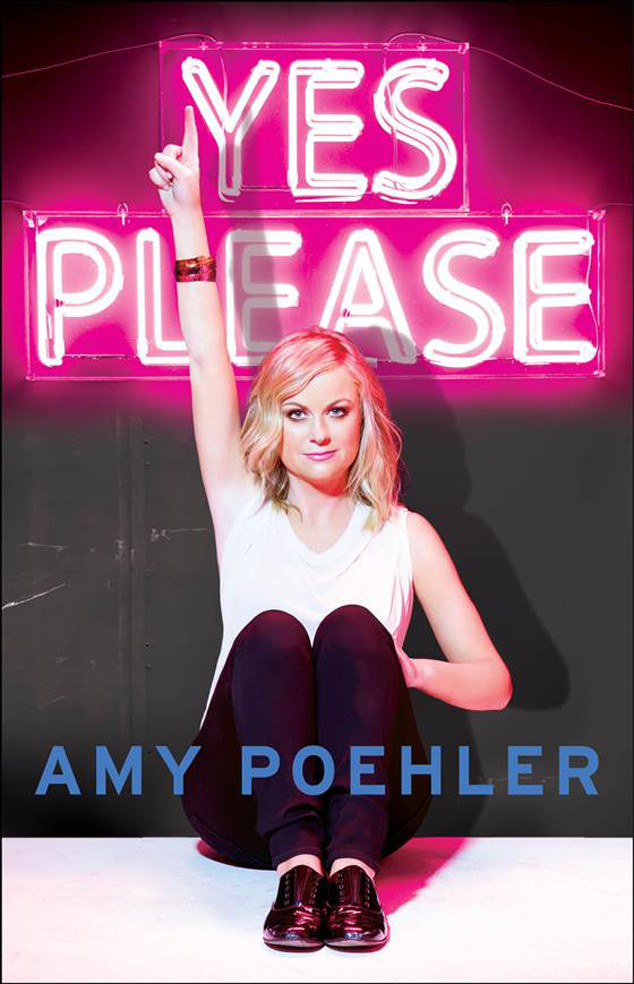 Dey Street Books
It's no secret that Amy Poehler is hilarious, amazing and one of the absolute funniest actresses around. But the Parks and Recreation star is really taking things to a new level in her book, Yes Please.
In her new book, the 43-year-old actress covers everything from her history of drug use to her divorce, her body and her boyfriend Nick Kroll. Here are eight of the best quotes from Yes Please so far (the book comes out Oct. 28).
On her favorite body part: "I don't consider myself beautiful or famous, but my vagina certainly is. Everyone knows this. I have the Angelina Jolie of vaginas."
On the rest of her anatomy: "I wish I were taller or had leaner hands and a less crazy smile...I don't like my legs, especially. I used to have a terrific flat stomach but now it's kind of blown out after two giant babies used it as a short-term apartment...My nose is great. My tits are better than ever. I like my giant eyes, but they can get crazy. My ass is pretty sweet. My hair is too thin for my liking. I am on the fast track to wrinkle city. Bored yet? Because I can't stop."