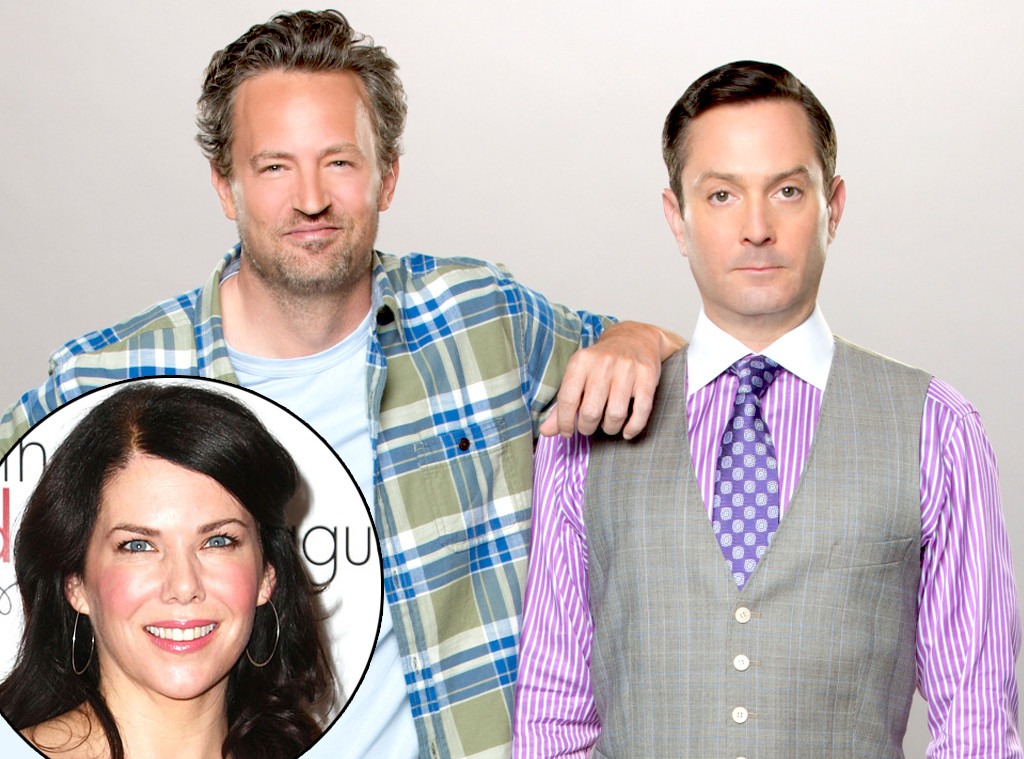 Monty Brinton/CBS/Getty Images
The Odd Couple is borrowing from Matthew Perry's real life and casting Lauren Graham as Oscar's ex-wife. E! News can confirm the Parenthood star will pop up on the midseason CBS sitcom as the former Mrs. Madison. Perry and Graham dated off camera and have costarred opposite each other in Studio 60 on the Sunset Strip and recently on NBC's now-canceled Go On. Graham played a love interest on Go On as well.
On CBS's The Odd Couple, Graham will play Gaby, Oscar's ex. According to The Hollywood Reporter, the two still care for one another despite a rocky marriage. The midseason comedy is based on the Neil Simon hit about two radically different roommates, Oscar Madison (Perry) and Felix Unger (Thomas Lennon). The duo, former college buddies, come together as roommates after their marriages end. Cue the iconic theme song whenever you feel.
Treme and The Wire veteran Wendell Pierce, Playing House's Lindsay Sloane and Community's Yvette Nicole Brown also star.
Tony Randall and Jack Klugman starred in the previous hit TV version of The Odd Couple. Walter Matthau and Jack Lemmon starred in The Odd Couple flicks and Ron Glass and Demond Wilson starred in the short-lived The New Odd Couple on ABC in the 1980s.
Graham is a series regular on NBC's Parenthood, which is now in its final season. Other TV credits include Gilmore Girls, Seinfeld, NewsRadio, Law & Order and Caroline in the City.