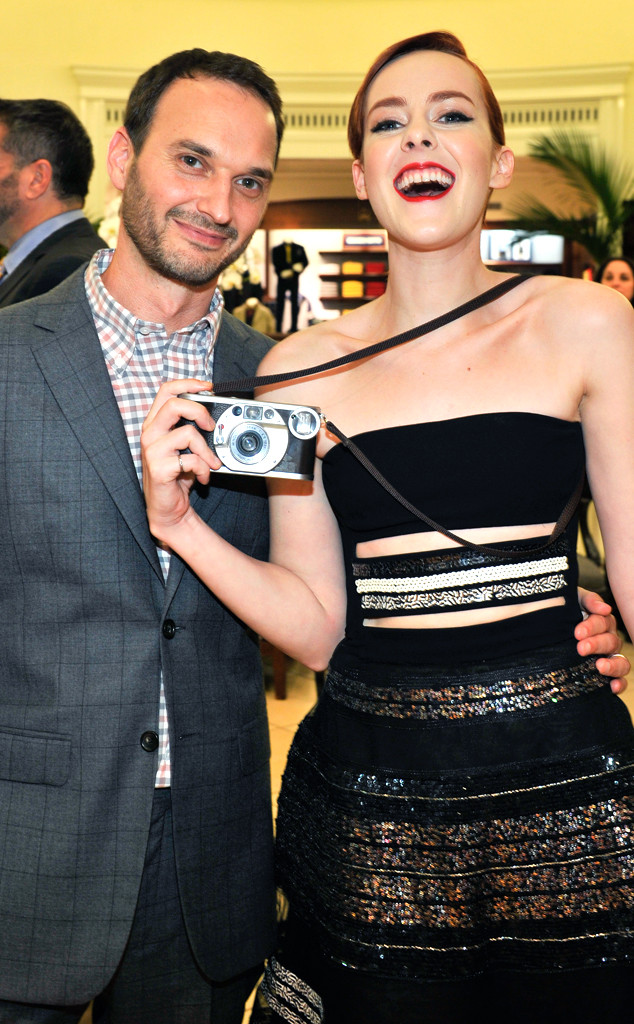 Donato Sardella/WireImage
How sweet is Jena Malone?
Well, even when she can't answer a reporter's question, she does it in the nicest way.
I caught up with Malone last night at Brooks Brothers on Rodeo Drive, where she was hosting the launch party for The Art of Discovery, celebrity photographer Jeff Vespa's gorgeous new book of portraits benefiting The Creative Coalition.
The 29-year-old The Hunger Games: Catching Fire star has known Vespa since she was 14.
"He makes you feel beautiful," said Malone, who was wearing Reem Acra cocktail dress for the evening's festivities. "He makes you feel comfortable. It's a creative exchange."
And then I wouldn't be doing my job if I didn't inquire about Malone's role in Batman v Superman: Dawn of Justice.