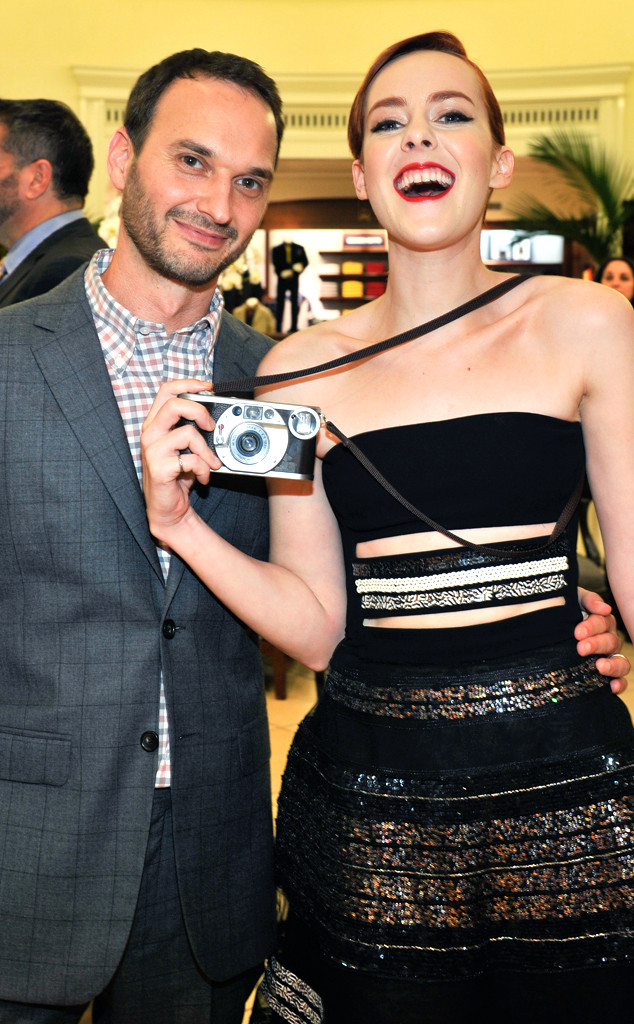 Donato Sardella/WireImage
How sweet is Jena Malone?
Well, even when she can't answer a reporter's question, she does it in the nicest way.
I caught up with Malone last night at Brooks Brothers on Rodeo Drive, where she was hosting the launch party for The Art of Discovery, celebrity photographer Jeff Vespa's gorgeous new book of portraits benefiting The Creative Coalition.
The 29-year-old The Hunger Games: Catching Fire star has known Vespa since she was 14.
"He makes you feel beautiful," said Malone, who was wearing Reem Acra cocktail dress for the evening's festivities. "He makes you feel comfortable. It's a creative exchange."
And then I wouldn't be doing my job if I didn't inquire about Malone's role in Batman v Superman: Dawn of Justice.
"So, are you the new Robin?" I asked.
Malone didn't even blink. She gave me a little wave and slid off to the bar.
It's been rumored that Malone becomes Batman's right-hand woman in the much-anticipated superhero flick starring Ben Affleck as the Caped Crusader and Henry Cavill as Superman.
Also at the Brooks Brothers bash were Evan Rachel Wood (without her new Ray Donovan actress girlfriend Kate Moening), Jeremy Renner, Zach Braff, Joel Edgerton, Camilla Belle, Elizabeth Berkeley, Erika Christensen and Joe Mantegna.
Donato Sardella/WireImage
The more than 100 portraits in the book also include Kristen Stewart, Amber Heard, Jessica Chastain, Nicole Kidman, Jared Leto, Kate Hudson, Zoe Saldana, Mark Ruffalo, Shailene Woodley and Dakota Fanning. Large prints of the photos were displayed in the Brooks Brothers window and throughout the store.
"When we did the shoots they really gave it their all," Vespa said. "They weren't there to promote anything. It was really an opportunity for us to create something together and just get to play. It was amazing to know we could create what we wanted and that we could put that out into the world for people to enjoy."