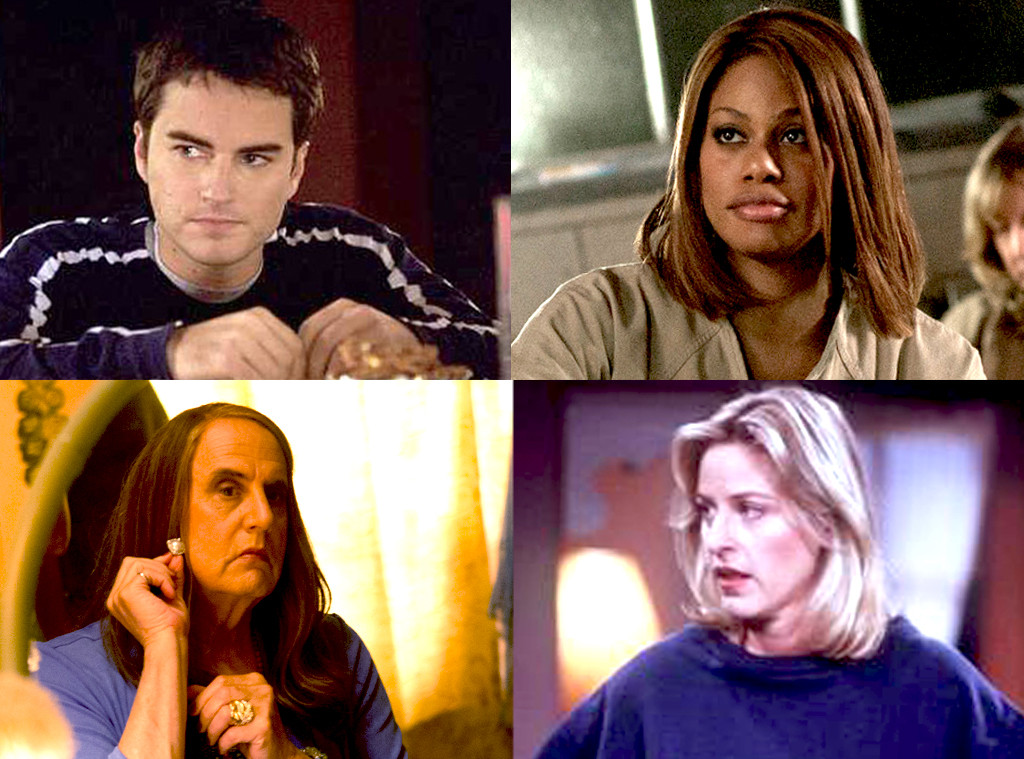 WB/A&E/NETFLIX/AMAZON
Last week, a viewer complained about the "gay scenes" on How to Get Away With Murder.
This week, we learned that the Cartoon Networkcensored its first gay kiss on Clarence.
Still, it's 2014 and we've got shows such as Orange Is the New Black, Transparent, How to Get Away With Murder, Grey's Anatomy, Scandal and more breaking down LGBT barriers left and right.
There was a time not too long ago when having a gay character—forget a gay kiss!—caused quite the uproar and lost shows advertisers and viewers. Fast-forward to 2014 and we're hailing a show about a transgender father as the best new show of the fall. A lot can change in 40 years.
All in the Family, the classic sitcom about lovable bigot Archie Bunker (Carroll O'Connor) broke all sorts of "TV taboos" including having the first gay character in primetime. That was in 1971, 43 years ago. Yes, 43 years ago. Now we have How to Get Away With Murder depicting quite a few (racy) sex scenes between two men, and producer Shonda Rhimes laying down the law that if anyone complains about "gay scenes" on TV, they not only don't need to watch her shows, they are "not invited to the party."
So how and when did it all change? Take a look back with us at the biggest ground-breaking LGBT moments on TV...