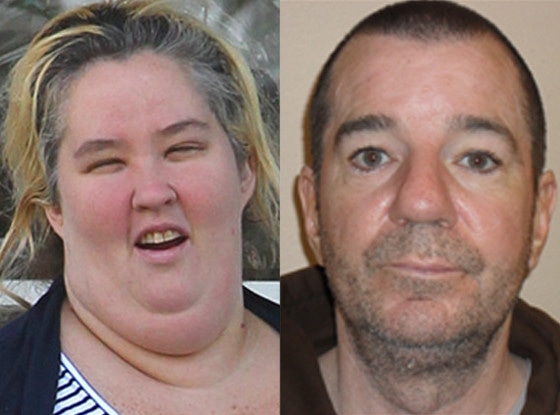 Thibault Monnier, Pacific Coast News/Georgia Bureau of Investigation
Sometimes you can't out-run ancient history—but that doesn't make the history any more current.
Mama June hasn't dated Mark McDaniel, who has a conviction for aggravated child molestation on his record, for 10 years, McDaniel's son Michael McDaniel exclusively told E! News Thursday.
"They are not dating, it's been 10 years," he said.
That would put the breakup in 2004, the year that Mark was convicted. After TMZ reported today that Mark was the recently separated Mama June's new man, TLC released a statement voicing the network's concern and calling the future of the popular series Here Comes Honey Boo Boo into question.
Mama June's daughter Pumpkin also told Radar today that her mom left Mark 10 years ago and "they haven't seen [each other] nor talked in 10 years."
She said that her mom is "all about the kids" these days. "She only needs us girls, no one else. We are all sticking together as one happy family with us four girls."
Moreover, Michael also insists that, not only did someone leak Photoshopped pictures to make it seem as though his dad had recently been spending time with Mama June, but that Mark McDaniel was wrongly convicted in 2004.
"His criminal record was [the result of] false accusation," Michael told E! News. "My father is a good man and a good father, he has always been good, he would never hurt anyone."
Thibault Monnier, © Pacific Coast News
Well, there's still plenty of drama to follow if TLC should decide to continue shooting more episodes Honey Boo Boo, which is currently not in production after wrapping up its third season in March.
June and longtime love Sugar Bear announced that they had separated last month, barely 16 months after swapping vows in an unofficial wedding ceremony.
"Sugar Bear and I have decided to take some time apart to figure out some things in our relationship," they said in a joint statement. "We are taking things day by day, but regardless of what happens, the girls will always be our number one priority. We want to thank y'all for your support."