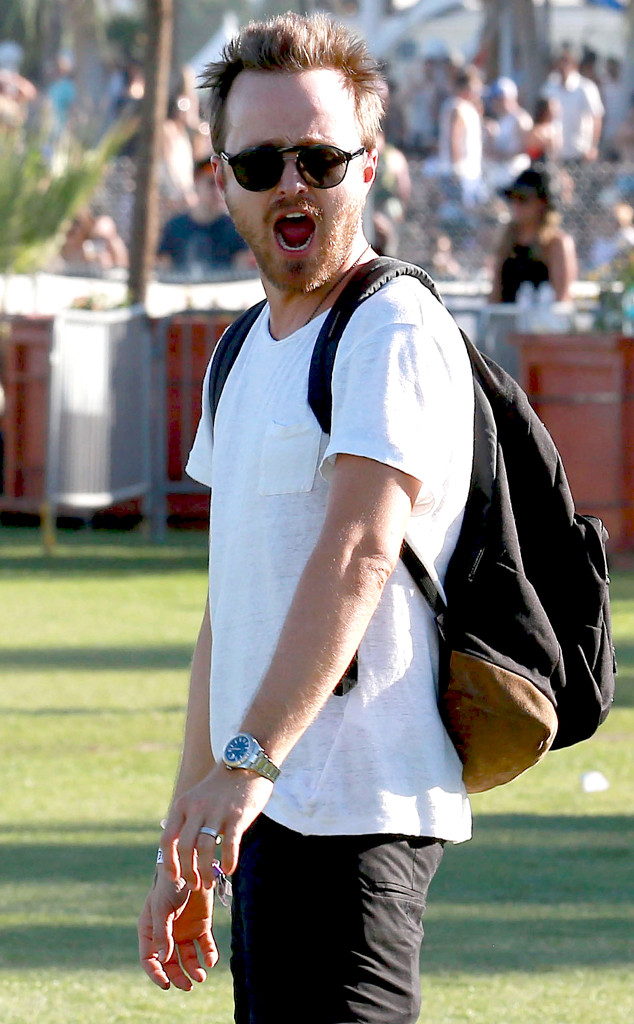 AKM-GSI
UPDATE: Aaron Paul did end up saying his infamous B-word, after all. He also spread the word on another Change.org petition that promotes putting the Breaking Bad action figures back to Toys 'R Us. "Here's the petition to sign to keep the toys on the shelves! This would be so fun to show the Florida mom. YeahBitch," he tweeted.
The petition states: "Toys R Us is well known around the world for their vast selection of toys for children of all ages, and we do mean ALL ages, that includes the adult collector market...It is NOT irresponsible to have these in the store. It is only irresponsible if they sell them to people they are not appropriate for. That's why I'm calling on Toys R Us to KEEP selling the Breaking Bad action figure collection in their stores and on their website as well as other 'mature' toy lines."
There are currently 8,652 supporters and counting...
_____________________________________________________________________________________
It was only a matter of time until Aaron Paul chimed in, and he's not happy.
The actor gave Toys 'R Us a piece of his mind via various tweets after learning that the toy company has chosen to grant the angry Florida mom her wish and pull Breaking Bad action figures off their shelves. And although Paul didn't pull out the infamous B-word during his Twitter response, he did bring another B-word into the mix.
"Wait, so @ToysRUs pulled all of the Breaking Bad figures from their shelves and still sells Barbie? Hmmmm...I wonder what is more damaging?" he asked. "And what about all of the violent video games you sell @ToysRUs ? Do you still sell those? Florida mom really messed it up for everyone."
Jesse Pinkman, er, Aaron Paul event brought Barack Obama into it...kinda.