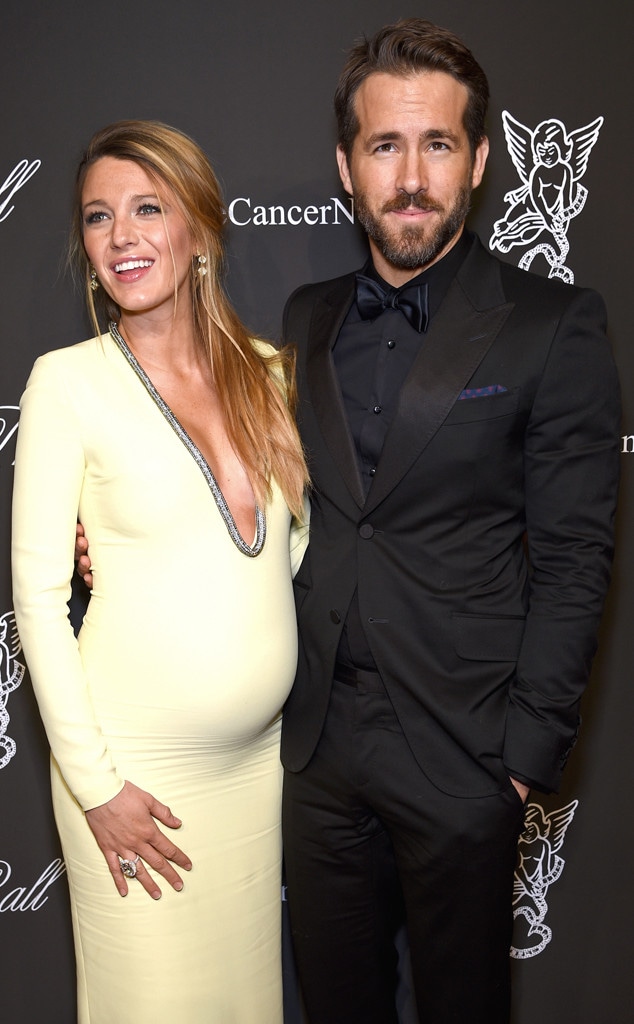 Dimitrios Kambouris/Getty Images for Gabrielle's Angel Foundation
In case you haven't noticed, pregnancy sure suits Blake Lively. 
The mama-to-be has been absolutely glowing every time she's been spotted out and about, dressing her baby bump to perfection in a bevy of high-fashion outfits, ranging from a stunning Gucci gown with a plunging neckline to the casual streetwear featured on her lifestyle website Preserve. 
And no surprise, the erstwhile Gossip Girl star and hubby Ryan Reynolds are "so excited" to welcome their little one. 
"Ryan and Blake are in full-on baby mode right now," a source tells E! News of the couple, who turned heads earlier this week when they made their first joint appearance on the red carpet since announcing Lively's pregnancy. 
Kevin Mazur/Getty Images for Michael Kors
"They are so excited they are having a baby and are happy Blake's had a pretty easy pregnancy," the source continued, adding that it's been "so easy that she's saying she wants to get pregnant really soon after she pops this baby out!" 
Of course, that shouldn't come as much of a shock, considering the 27-year-old beauty previously told Marie Claire magazine, "If I could spit out a litter of kids, I would."
The soon-to-be mama has also been staying fit throughout her pregnancy by "doing yoga and going on walks," while Reynolds has been busy doting on his wife. 
"Ryan is being such a sweet hubby, he's giving her foot and back rubs constantly! He jokes that she doesn't even have to ask anymore, he just automatically does it," the insider shared. 
While the good-looking couple has yet to reveal the sex of their child, the source says that they are starting to decide where they will raise their little one. "They both have talked a lot about raising the baby out of L.A. and giving their kids a normal childhood," the source revealed. "Playing outside, having a puppy, catching lightning bugs..they want their kids to experience all of that." 
Lively announced her pregnancy via her lifestyle website Preserve earlier this month. She and Reynolds wed in a top secret ceremony in Mt. Pleasant, S.C. back in September 2012.