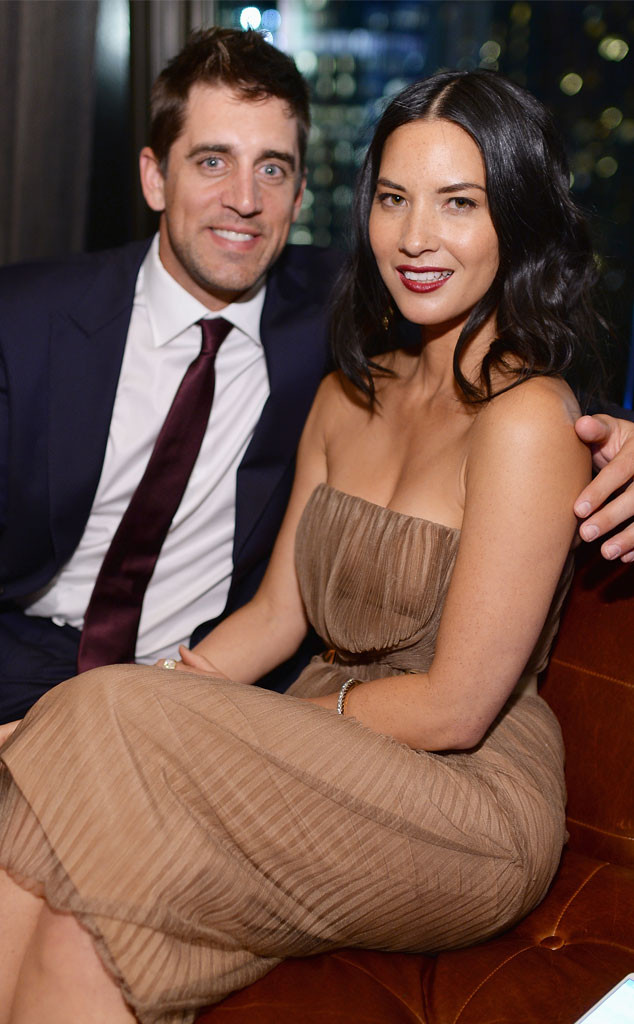 Dimitrios Kambouris/Getty Image
Olivia Munn is flashing some serious bling, courtesy of Aaron Rodgers.
The Newsroom actress, 34, and the Green Bay Packers quarterback, 30, have been dating since April after meeting at the Academy of Country Music Awards. During a recent profile in The New York Post, Munn proudly showed off her vintage yellow-gold ring, which features a large oval emerald. "This is a gift from my boyfriend, actually," the TV star explained. "I wore this for a premiere, and he had heard me talking to my stylist about being obsessed with it. It is such a special ring, and then he surprised me."
Realizing what people might assume, Munn clarified that she isn't engaged yet. "It's not that kind of ring, by the way. It's not the special ring. I mean, it's a very special ring, but it is not the special ring," she said.
So, what's next for Munn?
"I kind of have a game plan," she said, "but I never say my goals out loud."
"What I wanted last year is not the same as what I want this year," Munn added. "Life is always changing and moving." Referncing her upbringing in a military family, she said, "There is a different sentimentality about things. We're just like, 'You gotta toughen up and keep going and move through life. You gotta keep moving.' So, I'm staying prepared...and just being ready for any opportunity that comes up."