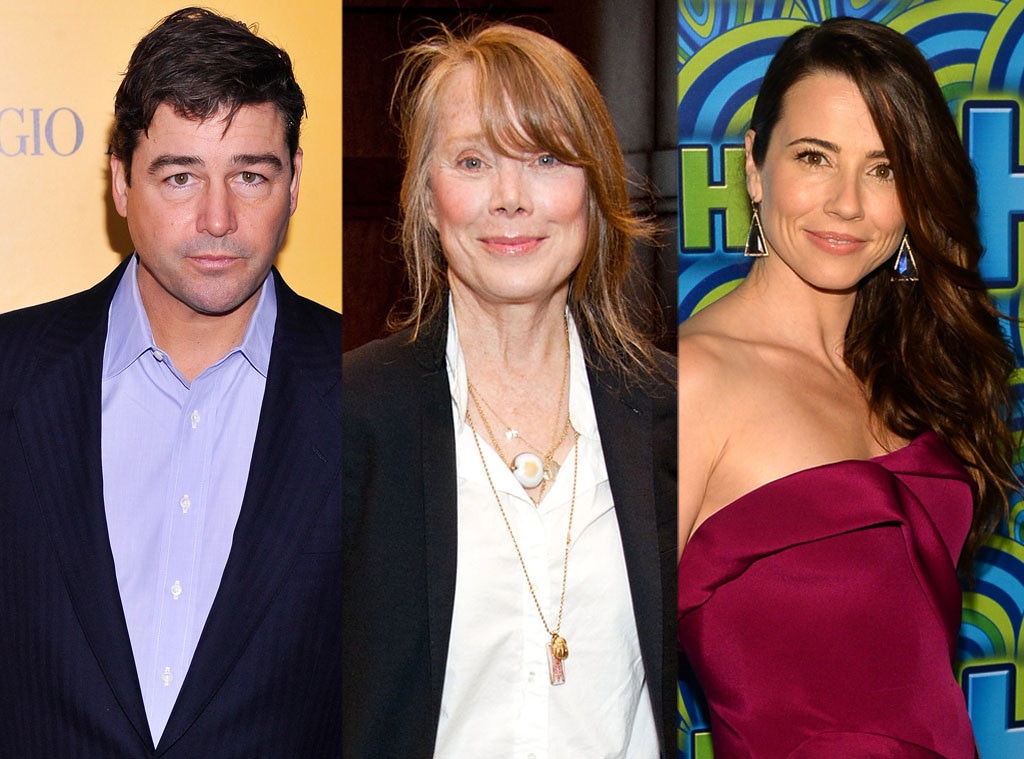 Lovekin/Getty Images for Giorgio Armani, Amanda Edwards/WireImage, Michael Buckner/Getty Images
Bloodline will probably be your new favorite Netflix show. The Florida-set new series hits Netflix in March 2015 and follows four adult siblings whose secrets start to come to light.
Let's break down the reasons why you're going to love this show:
1. Kyle Chandler. Yeah, Coach is back in a regular role.
2. It's from the creators of Damages, the Glenn Close legal drama that amazed you on FX and DirecTV. Todd A. Kessler, Daniel Zelman and Glenn Kessler are the co-creators.
3. Linda Cardellini is in it. You love her from Mad Men, Freaks and Geeks and ER. You don't love her from Boy Meets World.
4. Sissy Spacek. Repeat: Sissy Spacek.
OK, still not sold? How about this tagline from the teaser trailer above: "We're not bad people...But we did a bad thing..." And what is up with the burning boat? We need answers, now. Not in March. Now.
The 13-episode first season also stars Ben Mendelsohn, Sam Shepard, Norbert Leo Butz, Jamie McShane, Jacinda Barrett and Enrique Murciano. This is Chandler's first regular TV role since Friday Night Lights wrapped up. He was previously attached to star in a religious drama for Showtime, but the series never made it passed the pilot stage. Welcome back to our TVs, Coach!