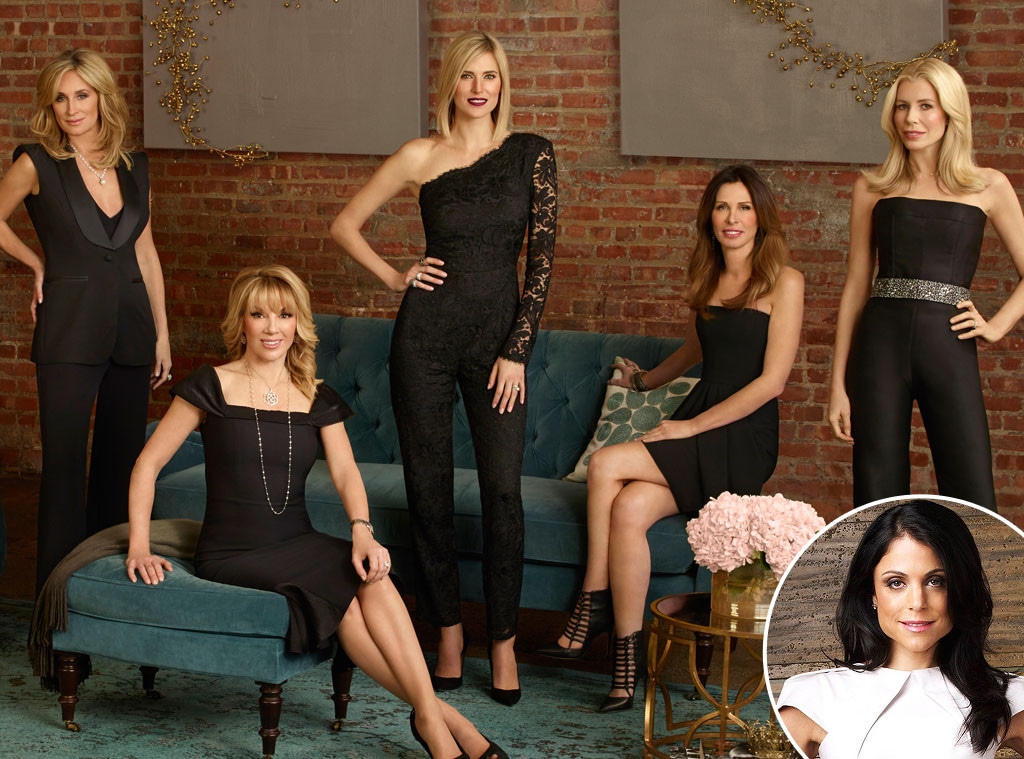 Bravo
Bethenny Frankel is returning to The Real Housewives of New York City after three seasons off the show…so how did Bravo wrangle the former talk show host? Andy Cohen, host of Watch What Happens Live an executive producer of The Real Housewives franchise, spilled the beans in our exclusive preview of his latest "Ask Andy" video.
"The thing transpired in her kitchen...I went over there to convince her to come back to the show and she had different ideas about things she wanted to do...I kind of said, 'I don't think that those are good ideas.' I said, 'I have a good idea,'" Andy told his assistant Daryn Carp in the clip below. "And then I brought it up and she's like, 'OK, I'm listening,' and then I really told her all my reasons and I could tell that she was seriously going to think about it. We had a very long talk about it and we had a couple more long talks about it and then she said, 'I'm in.' We had a deal."
Bethenny's return was sealed in late June or July of this year, and Andy said he was surprised they kept it a secret for so long. The Skinnygirl mogul joins returning cast members Carole Radziwill, Heather Thomson, Ramona Singer, Sonja Morgan, LuAnn de Lesseps and Kristen Taekman. All these ladies have established bonds, so who does Andy think she'll get along with?
"I think the Heather-Carole thing is a coin toss. I think she and LuAnn, weirdly, will get along given their history. I think the rest are up for grabs," he said.
Bethenny was an original New York City cast member and famously had a falling out with former Real Housewives star Jill Zarin. Don't expect to see her back to revisit old Real Housewives wounds.
"I doubt it. I think we might have a little bit of a cast mutiny if Jill came back, sadly," Andy said. "There's a story in my book where I talk about, no one knows this either, there was a plan for Jill to come back last season for one scene, and it was my fantasy that this scene would happen. And it didn't work out. At the very last minute, it didn't work out, and that story's in my book." Andy's new book, The Andy Cohen Diaries, out Nov. 11.
Last season of Real Housewives of New York City ended with Aviva Drescher taking off her prosthetic leg and slamming it on the table in front of the ladies before tossing it across the room. That will be the last viewers see of Aviva on Real Housewives.
"I think that that was a situation where we listened to the fans," Andy said of her exit.
No premiere date for Real Housewives of New York City has been announced.
(E! and Bravo are both part of the NBCUniversal family.)