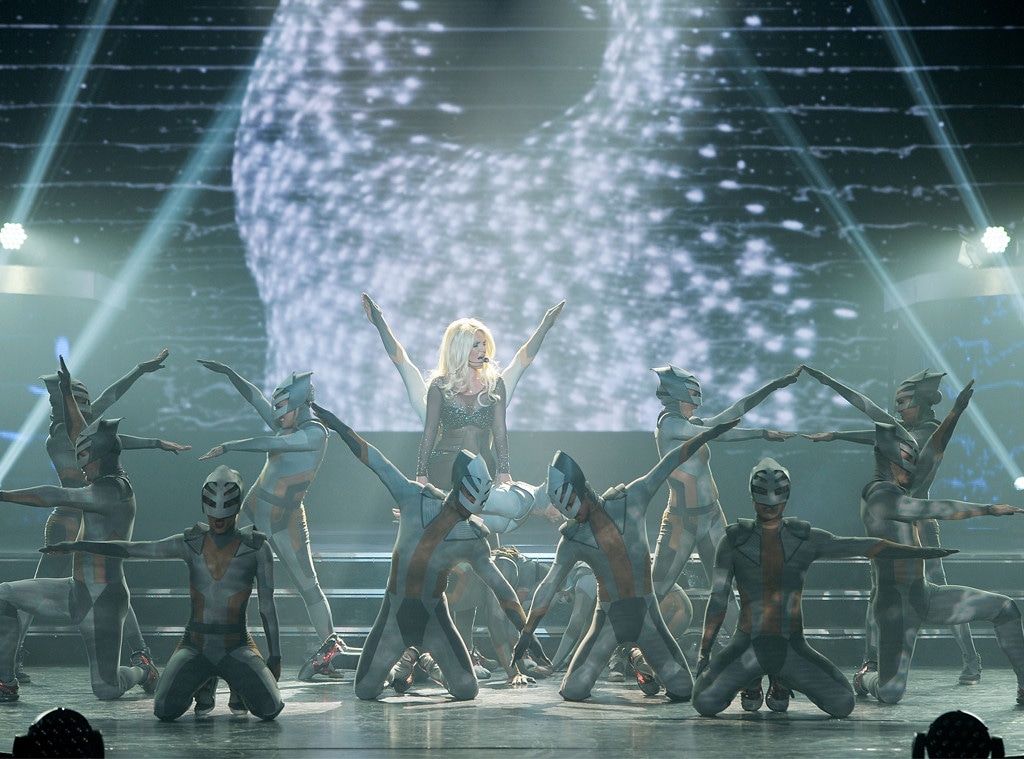 Denise Truscello
Britney Spears is making some serious money. No, for real.
The pop princess already made headlines after scoring a Las Vegas residency last year and inking nearly $30 million for two years in her contract, but because Spears' "Pieces of Me" show has already surpassed everyone's expectations during its first run, Brit Brit is now going to make even more dough.
How much more, you ask? Well, according to a source, E! News is told that instead of her current ballpark of $310,000 a show, Britney will begin earning around $475,000 a show! (FYI: Celine Dion makes a thousand more than that per show.)
If that doesn't seem like a grand increase to you (first of all—really?), let's set the scene a little more...Planet Hollywood added more dates to her line-up, so she'll now do 140 shows during the 2-year residency, which means the 32-year-old will be bringing in close to $1 million a week.
Yeah. Speechless.
When contacted by E! News, Caesars Entertainment said the company "does not comment on the specifics of contracts with any of our resident headlining artists."
However, it looks like Britney may have some company in the near future. E! News has learned that Jennifer Lopez is in "initial conversations" with Planet Hollywood to star in her own residency, similar to Spears. "Nothing is certain at all," an insider revealed to us, adding that anything final between the singer and the hotel is "a long way off."
The source added that the deal (which TMZ is reporting would include "72 shows, three times a week for 24 weeks over a one or two-year period") has only "been discussed in a very informal fashion."
Lopez's rep declined to comment on the residency reports.
—Reporting by Marc Malkin and Holly Passalaqua