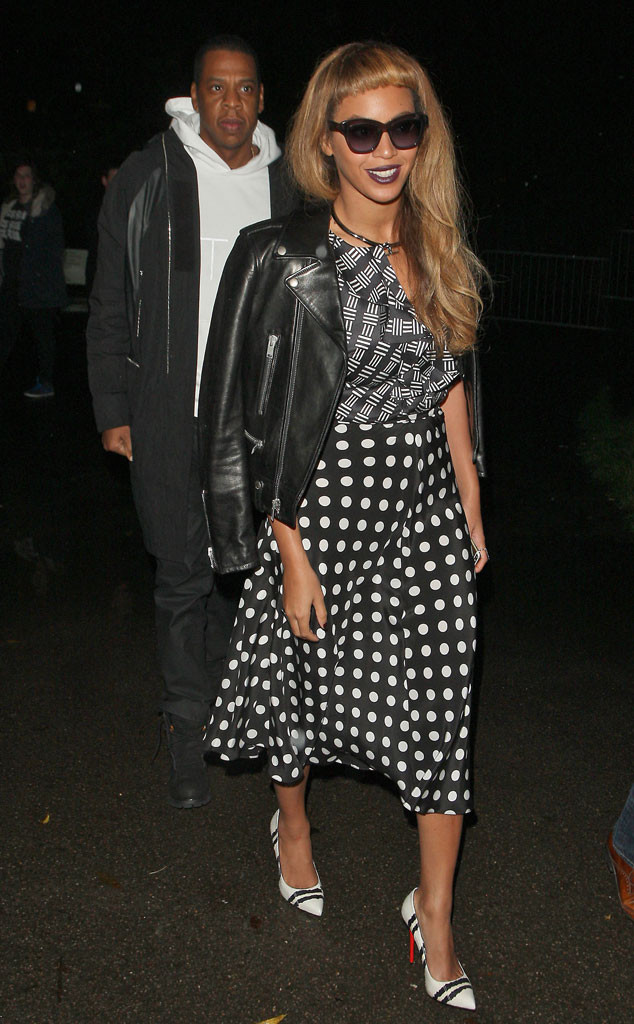 Splash News
It looks like any and all speculation surrounding Beyoncé and Jay-Z's marriage being on the rocks can take a backseat now, thanks.
The famous couple seem to be doing better than ever right now. In fact, E! News has learned that the duo are currently house hunting in Paris.
A source tells us they went out yesterday and looked at a big house with a private garden, surrounded by high trees. The potential home is in Neuilly Sur Seine, wealthy west suburb of Paris, and had a price tag that was a bit over the usual 3 to 4 million euro-range on property in the area.
Paris was always a special place for Bey and Jay. "We love Paris," Hova told the Parisian audience at the last On the Run stadium tour show in September. "It's special to us because we got engaged here, and this is where Blue Ivy was conceived."