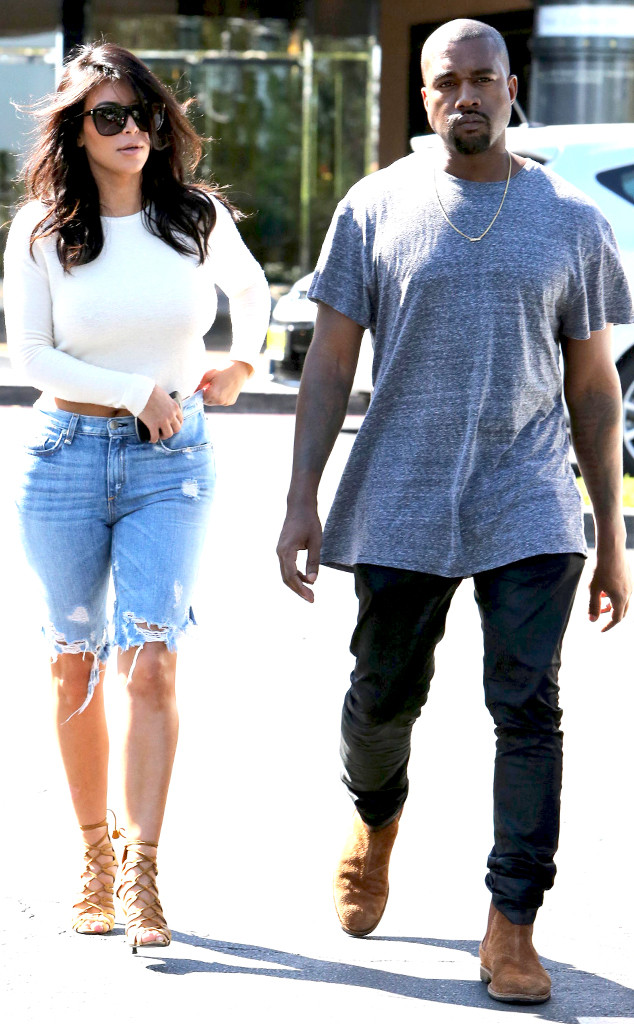 WCP/4CRNS/FAMEFLYNET PICTURES
Kanye West just can't seem to disappoint on birthdays!
One year after the rapper proposed to Kim Kardashian on her special day, West is now treating his wife to a fabulous vacation in paradise.
That's right, E! News has learned the fashionable couple is enjoying part of their week in Hawaii. Kanye woke a "surprised" Kim at 3 a.m. on her birthday with her bags packed, a source revealed to E! News exclusively. They then traveled to the airport where they boarded a private jet to Hawaii.
An eyewitness later spotted the couple having breakfast Tuesday morning at a luxurious hotel near Maui.
"Good morning," Kim shared on Instagram while revealing a stunning sunrise. "#BdaySurpriseGettaway."
It's no surprise Yeezus is treating his lady to such a special trip. Earlier this week, West made a rare appearance on Twitter to share a special message.