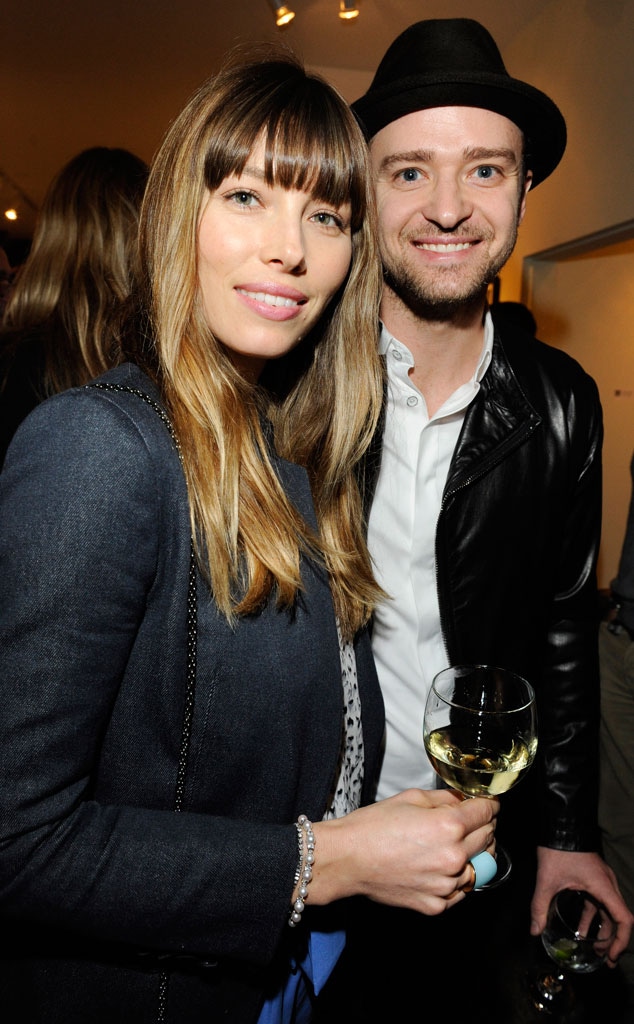 Amy Graves/WireImage
Justin Timberlake and Jessica Biel make one heck of a team.
The longtime couple, who tied the knot in 2012, scored a moral victory in a Dublin courtroom today when the British magazine Heat apologized for reporting that Timberlake was flirting with other women while partying in Paris in August during the European leg of his tour.
The following official statement was read aloud in court by the defense: "On 6th-12th September edition of heat magazine, the Defendant published an article under the headlines 'Justin Timberlake gets flirty with another woman,' 'It is not his wife!" and 'The flirty photos that rocked Justin and Jessica's marriage.' The article was based on an unfounded report regarding Justin Timberlake's alleged behavior at a club following a performance in Paris, to celebrate a birthday and also included a number of purported statements improperly attributed to Jessica Biel, which heat now understands had never been made by her.
"The Defendant accepts that the article was false and withdraws any inferences that questioned the state of Justin and Jessica's marriage. The Defendant regrets any embarrassment caused to the couple and unreservedly apologises to them."
No details regarding any potential financial settlement were disclosed.
Paul Tweed, a senior partner at Johnsons Law Firm in the U.K., which was representing Biel and Timberlake, said in a statement that their clients "are very satisfied with this categoric retraction of what was a false and unfounded story, together with the comprehensive apology from Bauer Consumer Media, the publishers of heat magazine, as read before the High Court this morning.
"The couple will not be making any further comment in relation to this matter, but will not hesitate to take similar legal action if false allegations regarding the state of their marriage are repeated."
Meanwhile, the duo have been spending plenty of time together since joining forces to see justice done, with Biel jetting to Australia earlier this month to join Timberlake on tour. They marked their second wedding anniversary in New Zealand, where they were spotted hiking, and J.T. took a moment while they were Down Under to share a sweet pic of himself and the missus on Instagram.
For the first time ever, that is, his Instagram having previously been cordoned off for music, activism and less private pursuits.
"'Life moves pretty fast. If you don't stop and look around once in a while, you could miss it.' —Ferris," Timberlake quoted the modern-day wisdom of Ferris Bueller alongside the pic of him and Biel enjoying a breathtaking view.