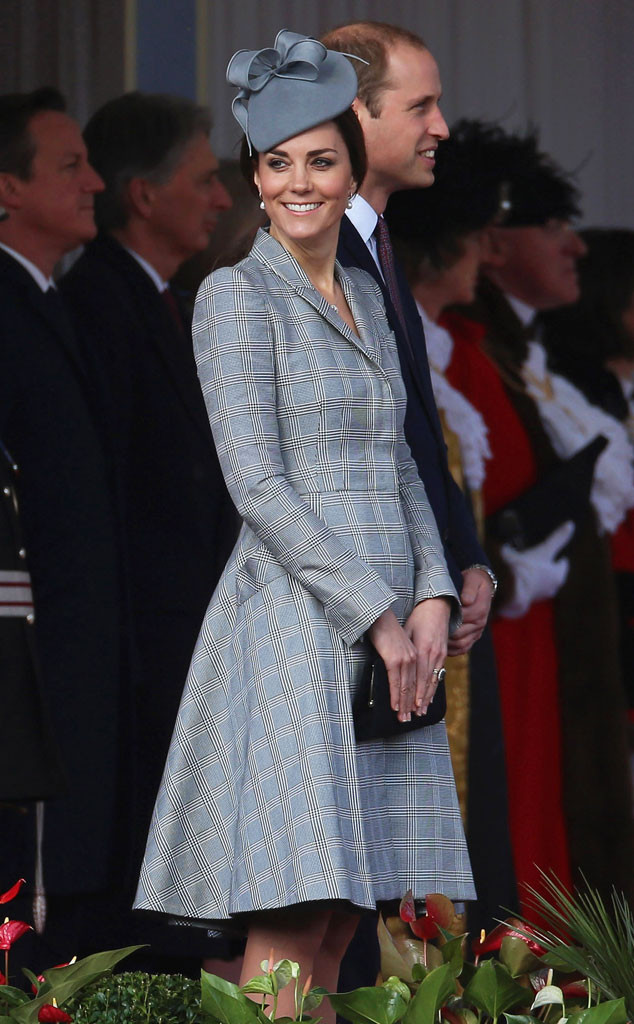 Chris Jackson/Getty Images
Kate Middleton has that pregnancy glow—and looks like the fashion-forward picture of health, too!
The Duchess of Cambridge made her first public appearance since announcing her pregnancy with royal baby No. 2. Prince William's wife, whose gray Alexander McQueen coat dress revealed just the tiniest hint of her bump, was forced to cancel a handful of appearances earlier in her pregnancy as she suffered from Hyperemesis Gravidarum, but on Tuesday at London's Royal Garden Hotel, Kate was all smiles and appeared to be feeling just fine.