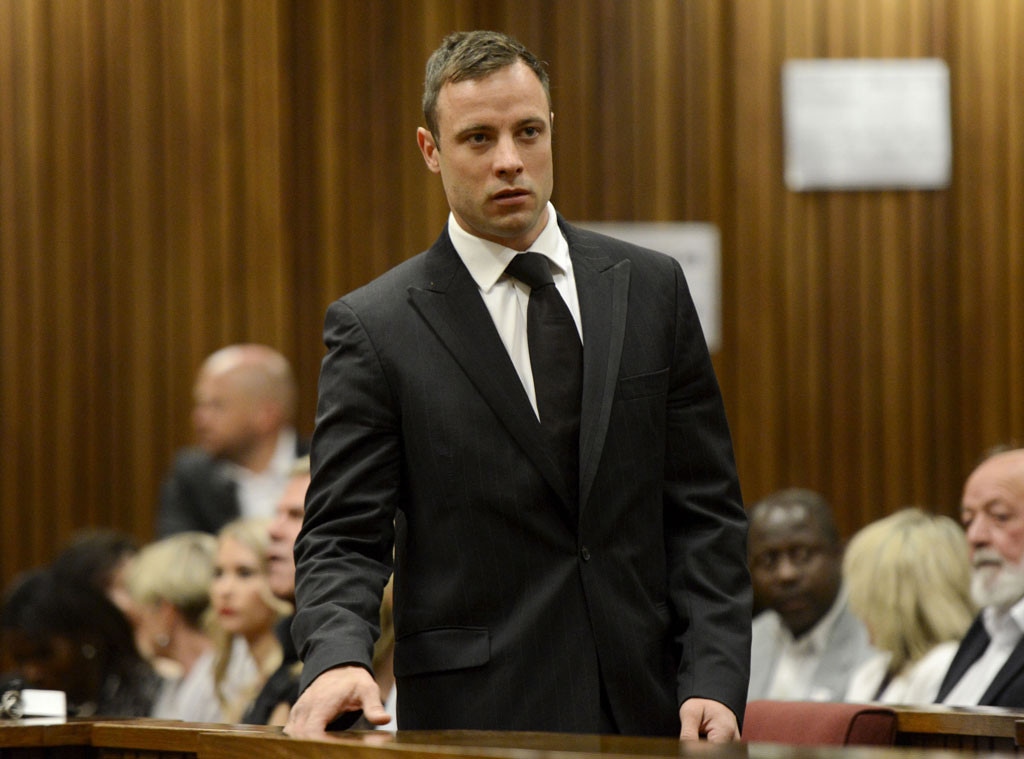 Herman Verwey/Foto24/Gallo Images/Getty Images
UPDATE: E! News can confirm that the Kgosi Mampuru Parole Baord approved Oscar Pistorius' release from prison into correctional supervision beginning on Aug. 21, 2015. 
________
Pistorius has been sentenced to five years in prison for killing his girlfriend Reeva Steenkamp.
The verdict was delivered Tuesday. South African Judge Thokozile Masipa also gave the Paralympian athlete a three-year suspended sentence for unlawfully firing a gun in a restaurant in a separate incident that occurred weeks before Steenkamp's death. On Sept. 12, the judge had found Pistorius guilty of culpable homicide, also known as negligent killing, but acquitted him of murder, a more serious crime.
Pistorius fatally shot his girlfriend on Valentine's Day in 2013. Since then, he has maintained that he thought there was an intruder in his house. Last month, the judge said the 27-year-old sprint runner acted "too hastily" and used "excessive force" when he fired four shots through a bathroom door. She argued that a "reasonable" person would not do that. Overall, she decided his conduct was "negligent."
Pistorius, nicknamed the Blade Runner for the curved prosthetics he ran on, showed little emotion during his sentencing. After he exited the courtroom, Pistorious was lead to holding cells to being his sentence immediately. The runner could be eligible for house arrest after serving eight months in prison.
During the sentencing, Judge Masipa told the court that her decision wasn't impacted by Pistorius' fame. "It would be a sad day for this country if the impression was to be created that there was one law for the poor and disadvantaged and another for the rich and famous," she said. Regarding Steenkamp, the judge said, "The loss of life cannot be reversed. Nothing I say or do today can reverse what happened."
Even if he is released under supervision, Pistorius will be barred from the 2016 Paralymic Games in Rio, Olympic officials told NBC Sports.
Steenkamp's parents told reporters outside the court they were happy with the sentence. "I'm just glad it's all over," Reeva's father said. Dup de Bruyn, the family's lawyer, added, "Justice was served today."
(E! and NBC Sports are both part of the NBCUniversal family.)