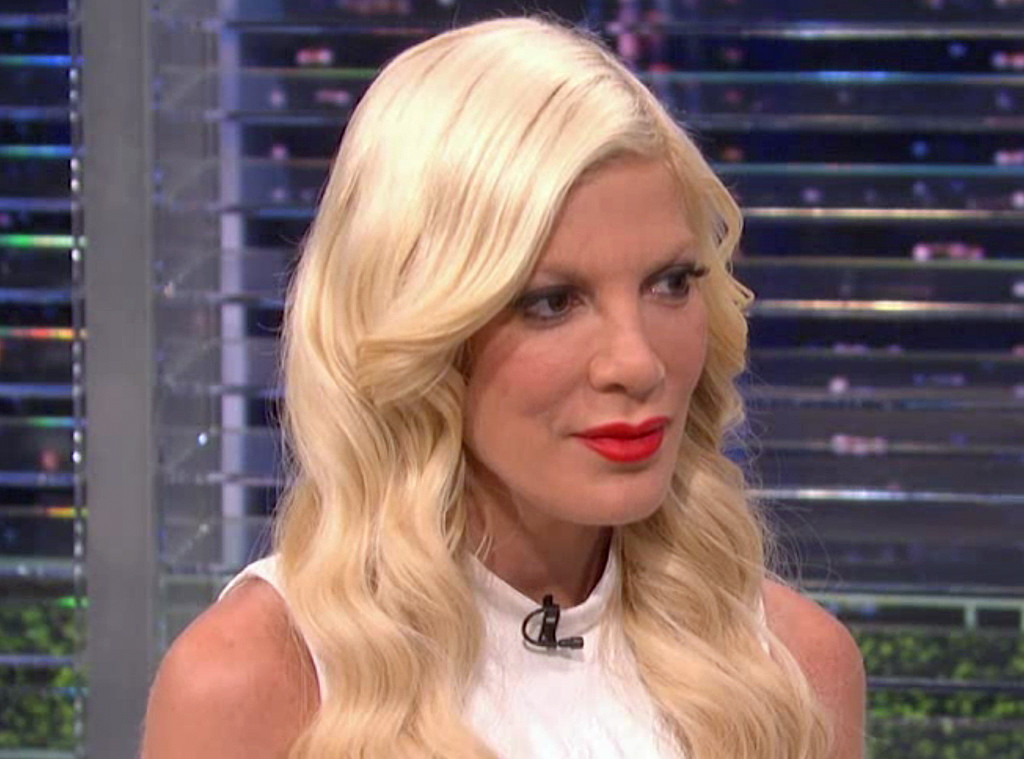 E! Entertainment
Talk about a scary situation!
Tori Spelling was briefly quarantined over the weekend after seeking medical attention for multiple symptoms, a source tells E! News. According to the insider, Tori had a fever, an uncontrollable cough and trouble breathing. The reality star was hospitalized at L.A.'s Cedars Sinai hospital and was briefly quarantined while doctors examined her.
Spelling is currently still in the hospital for bronchitis and a sinus infection, the source says. The True Tori star is undergoing more tests and she'll also see a lung specialist for her condition.
Tori's hospitalization comes six months after she spent some time in the hospital for an unknown reason. Back in April, the 41-year-old actress was secretly hospitalized for six days.
A source told E! News at the time that her hubby Dean McDermott was with her every step of the way during her hospital stay, staying with her for up to 10 hours every day. "He seemed very stressed out and worried," a source said. ''He would bring food and often only left Tori to go outside to catch some air or make a phone call."
Speaking of health, Tori made headlines the other day for dropping a major bombshell in a sneak peek for the upcoming season of True Tori. In the clip, Tori says to Dean, "This is going to sound crazy. I feel like I'm pregnant."