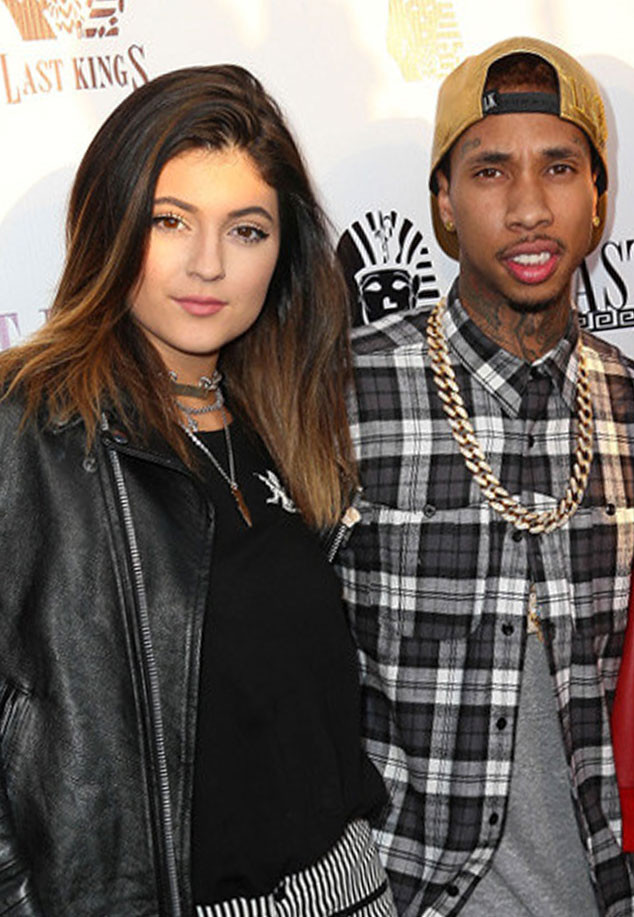 Imeh Akpanudosen/Getty Images
Tyga is putting one Instagram user on blast!
One non-fan recently wrote a nasty comment on one of Tyga's Instagram photos in reference to rumors that the 24-year-old rapper is dating Kylie Jenner, 17. The Instagram user attacked Tyga and even brought his parenting into question. "Nasty a– pedophile..your career and family is worth losing over this Kardashian baby thot @kyliejenner..I hope @blacchyna takes you away from your son..you should be locked up," the hater wrote.
Tyga didn't stay silent for long and quickly responded to the hater via Instagram. "@smartchik78 why u sound so hateful. U don't know s—- bout my life but the fake s—- u read online. Worry about your sad boring life," Tyga wrote (according to MTV). "U wish u can have a baby by a n—- like me and live this lifestyle.let me guess no one wants u or ever attempted to spoil u and give u the world like I do for mines. Your ugly not just physically but in your soul. Never speak on on my son."