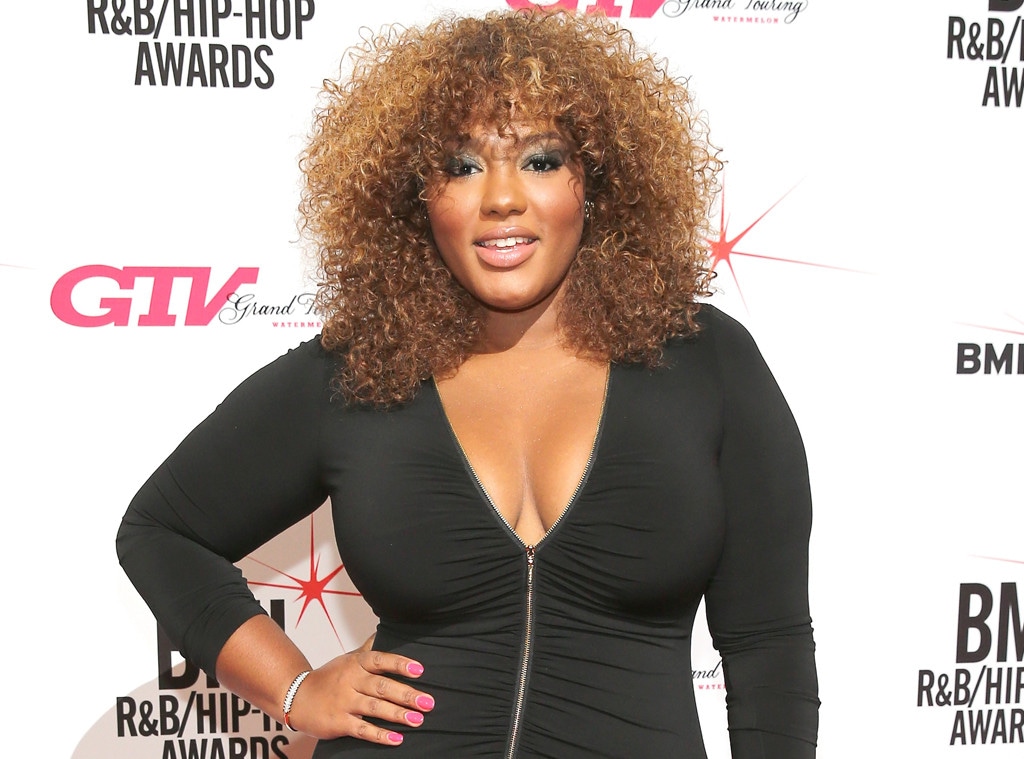 Neilson Barnard/Getty Images for BMI
Plus size model and former American Idol contestant Joanne Borgella passed away Saturday morning. She was 32
In an emotional Facebook post written by her family, fans learned that the talented star died after battling Endometrial Cancer. 
"To God be the glory! With heavy hearts, we are deeply saddened to announce the passing of our beloved Joanne," the family shared. "Joanne Borgella Ramirez was called by the Lord to heaven."
Borgella was a contestant on season seven of the popular singing competition show. She made it to the top 24 before being eliminated. She would later appear on reality shows including MADE, Mo'Niques Fat Chance and Curvy Girls.
According to her website, Borgella was also repped by powerhouse agency Wilhelmina Models who helped her secure several modeling gigs.
Despite a busy career, Borgella had to battle a scary diagnosis that ultimately could not be stopped.
"Since her diagnosis over a year ago, Joanne made a choice to also be a fighter and share her journey with the world. Her faith, courage and strength were unshaken throughout every obstacle she encountered," the family's post said. "Although our family is suffering with this great loss, we find comfort in the closeness Joanne shared with the Lord. We know her spirit still shines and will continue to live on in heaven."
Borgella's last update on Facebook came almost a month ago before she headed to the doctor for more treatment. Based on her post, the singer and model was remaining positive knowing her faith was on her side.
"We are heading back to radiation for 2 procedures!!!" she wrote to her fans and followers. "God is with us!! I have lots to fill you in on. The presence of The Lord is here…Prayers Up!! I love you guys #GodsGotThis #ThePowerofPrayer #Faith #IWillbeCancerFree2014 #JoanneBorgella"
For those hoping to send their condolences, the family asks to leave a message on her Facebook fan page that surpassed more than 30,000 "likes."
Our thoughts and prayers are with her family.