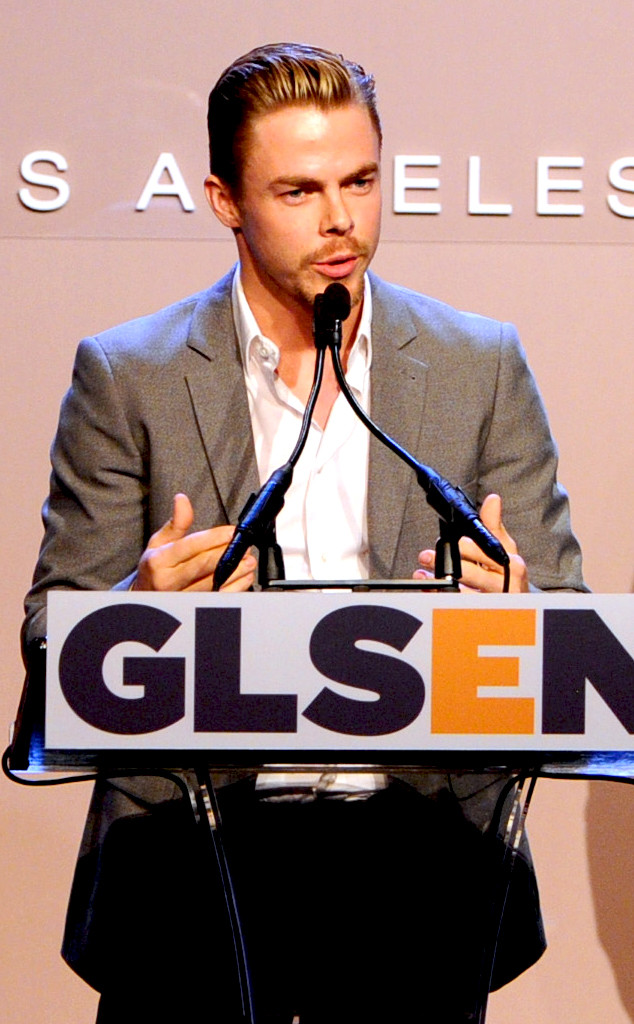 Jonathan Leibson/Getty Images for GLSEN Respect Awards-Los Angeles
Derek Hough may be one of Hollywood's hottest dancers, but life wasn't always so sweet.
The Dancing With the Stars pro suffered horrific bullying when he was a child.
"On one occasion, they would tie my ankles up with a very rough rope, hang me from a tree upside down and spit on me and call me names and even held a gun to my head," Hough remembered last night at GLSEN's Respect Awards, where he was honored by the LGBT student advocacy group with the Inspiration Award.
He was too scared to let anyone know what was going on. "I didn't tell anybody—my parents, teachers, my friends, my sisters," Hough said. "I kept it to myself."
Hough told me it got so bad that his family decided to move.