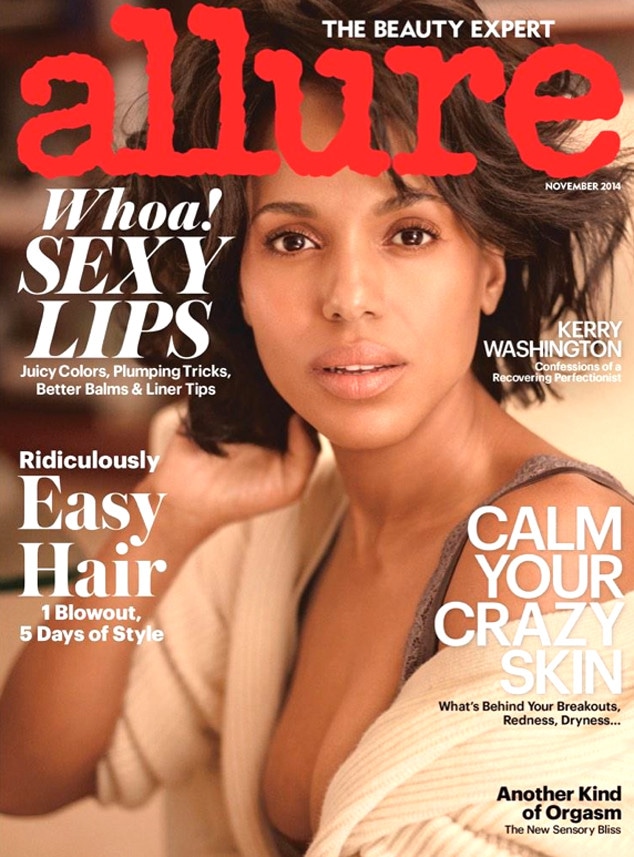 Twitter
Well, this just isn't fair.
Kerry Washington already gets to play one of the coolest, most badass females on television (shout out to Olivia Pope!), and now the Scandal star has proven what a lot of us already expected—she's flawless in real life, too.
The 37-year-old revealed that she was chosen to grace the cover of Allure magazine's November issue, and did so without a drop of makeup. Yep, in an industry where an abundance of Photoshop has almost become the norm, this A-lister has gone against the grain and bared it all on a magazine cover. Oh, and she looks fabulous (but you can already see that).
Wearing what looks to be an ivory robe and lace nighty, Kerry flaunted her fresh face, short tousled brunette locks and lots of cleavage in the image (which hits newsstands Oct. 28).
"What an honor! Thanks @Allure_magazine," the celeb wrote on Twitter with the cover photo.
When she's not making women crazy jealous over her natural beauty, she's making them jealous over the fact that she has both Scott Foley and Tony Goldwyn vying for her affection on Scandal. But apparently, Kerry doesn't "enjoy" her lip-locks with these two studs. Wait, what?!
"I don't enjoy either one. I think they're both lovely men," Washington told Ellen DeGeneres recently when the cast was on the show. "I love my job and I like that I get to work with such talented, extraordinary guys but it's awkward."
Foley decided to back her up (and defend his kissing skills) by saying, "She's a newlywed. Her husband is watching. She has to say that." Washington smiled and said, "That's true."
Well, that makes more sense.