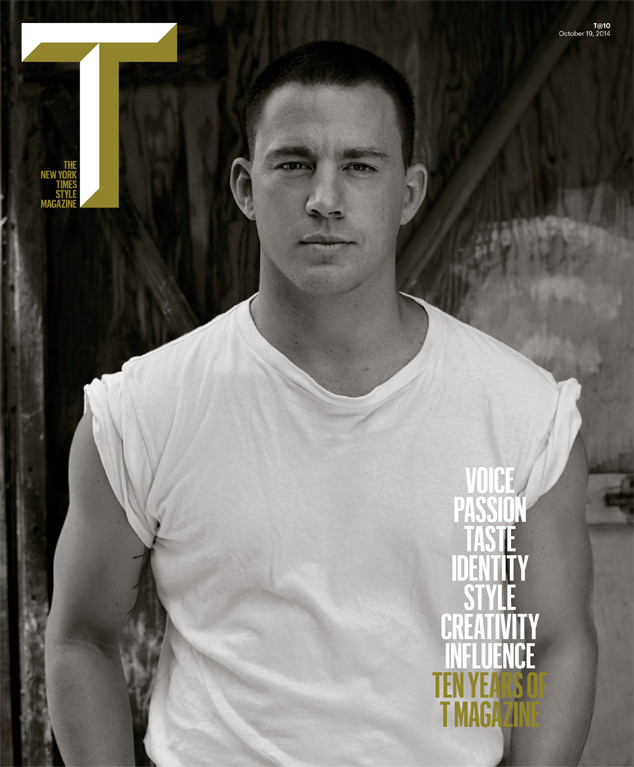 Collier Schorr/T Magazine
Is Channing Tatum more brawns than brains?
According to the hunky Foxcatcher star, he's more of the former. As he reveals in the Oct. 19 issue of T, The New York Times Style Magazine, he struggled with A.D.H.D. and dyslexia during his childhood. As a result, he was prescribed stimulants and performed poorly in school. "I have never considered myself a very smart person, for a lot of reasons. Not having early success on that one path messes with you," he says. "You get lumped in classes with kids with autism and Down Syndrome, and you look around and say, 'OK, so this is where I'm at.' Or you get put in the typical classes and you say, 'All right, I'm obviously not like these kids either.' So you're kind of nowhere. You're just different. The system is broken. If we can streamline a multibillion-dollar company, we should be able to help kids who struggle the way I did."
In spite of it all, Tatum says his desire to learn never waned. "My mom said, 'Be a sponge.' And so I've learned more from people than I have from school or from books," the actor says of educating himself.