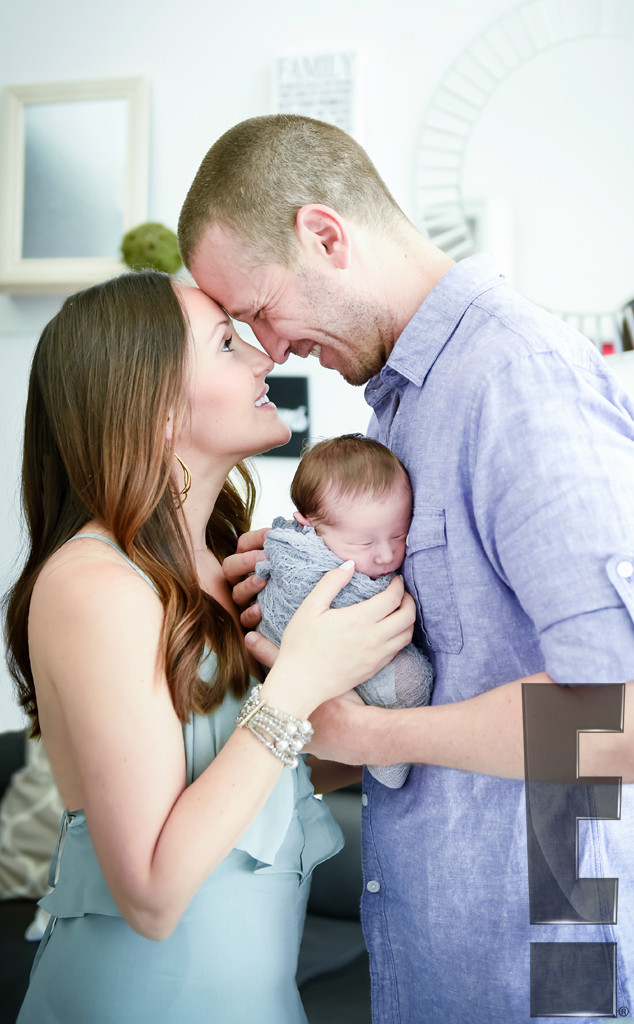 Christina Mendoza of Tutti Bambini Photography
Our hearts are bursting from this cuteness overload!
Just a few weeks after welcoming their first child, Bachelorette stars Ashley Hebert and JP Rosenbaum have introduced their absolutely adorable baby boy Fordham Rhys Rosenbaum to the world, and exclusively spoke to E! News about all things baby— including adjusting to parenthood, picking out such a unique name and whether or not more children are in their future.
"It's so hard naming a human being," the couple tells us. "Well, we knew we wanted a name that was unique, masculine and would be a good fit throughout every stage of his life. We must have gone through every name on the planet! Many of the names were actually New York-inspired. Ashley thought of 'Fordham' and it just clicked with us. We also figured it be a great name if some day he wanted to be President."
(No pressure, Ford.)