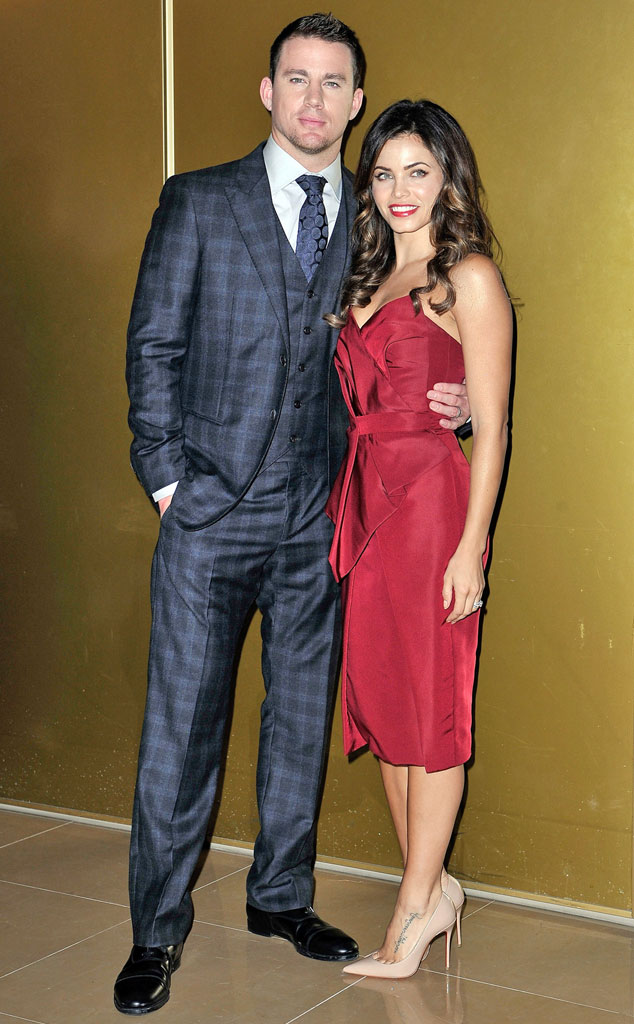 Gareth Cattermole/Getty Images
When it comes to diaper duty, both Channing Tatum and Jenna Dewan step up to the plate. The Step Up co-stars find joy in the typically joyless task by getting their groove on. "Dance battles do sort of happen, to be honest," Tatum tells Redbook. "When we wake up in the morning, we put on music, and while Everly's eating we dance and it just starts to get stupid. Changing the baby is an intermission—but our daughter hates getting her diaper changed, so it's almost like a break-dancing battle to get it on her. As soon as you lay her down, she's bridging out of it and doing some jujitsu windmill. It's pretty intense."
Speaking of Everly, which parent is she more like? "She has moments of both," the Book of Life star says, "but right now I'd say she's like me. I can't sit still and pretty much run into everything at full speed."
In the magazine's November issue, Tatum also recalls meeting his soul mate on the set of Step Up. "We were basically together on the movie. It's interesting now, because we can watch it and see; we can go, 'Oh, wow, that was actually our first real kiss.' As soon as the movie wrapped, we went back to L.A. and were together, and together ever since—never broken up," Tatum, 34, says proudly. "That's nine years."