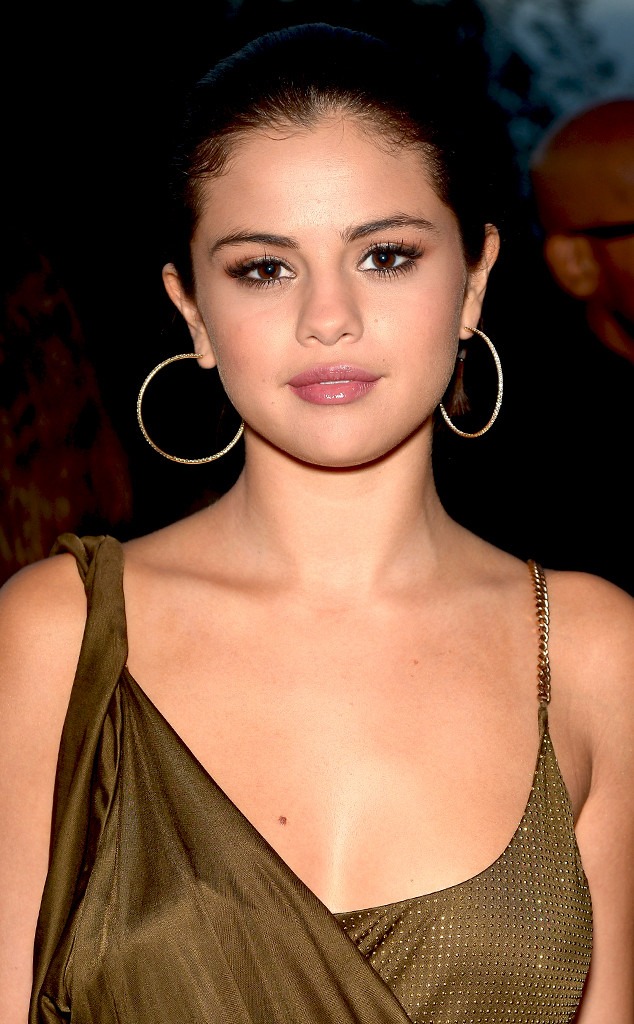 Courtesy Getty Images
Selena Gomez has a message for her haters.
"I get picked on by grown adults all the time," the former Disney darling, 22, told me while promoting her new indie movie, Rudderless. "It's grown-ups and I don't get it. It just baffles me. I wish I could just sit them down and say, 'What were you doing at 15? What were you doing at 18? What were you doing at 21?' Because I can guarantee you it's not half of what I've done.'"
Bam!
Gomez said, "Trust me, it's hard. I've had my moments where I've let them get to me but I refuse to let them win."
And that means she has no plans to leave social media anytime soon.
Courtesy Rindoff/Le Segretain/French Select/Getty Images
"Maybe when I'm older, but I think right now I want to be that person for those girls and for my fans," said Gomez, who has 23.7 million followers on Twitter, 16 million on Instagram and more than 64 million fans on Facebook. "It's nice to be able to connect with my fans. I'm a part of it. I'm totally involved."
Directed by first-time director William H. Macy, Rudderless stars Billy Crudup as a father who discovers his son's music after he dies in a school shooting. Macy's wife Felicity Huffman plays Crudup's ex-wife with Gomez in a small but important role as their son's girlfriend.
"They are not normal in this industry," Gomez says of Macy and Huffman, who have been married for 17 years. "I've been to their house. I've spent time with them and they just respect each other and they have this beautiful connection through their work…They don't really care about all the noise, which is really refreshing."
Gomez is also very impressed by Scandal. "I'm a newbie," she says. "I'm at the beginning of season two…It's also empowering for me because I just want to do all of that. I just want to be that and I know a lot of girls feel that way. The way she's just on it is really inspiring."
As much as she loves watching television, Gomez isn't looking for a another series of her own…at least not in the near future. "Maybe when I'm older, because I love the family and I love stability of a show but not right now," Gomez said. "I'm too young. I want to be all over the place."
Rudderless is in theaters and on VOD on Oct. 17.