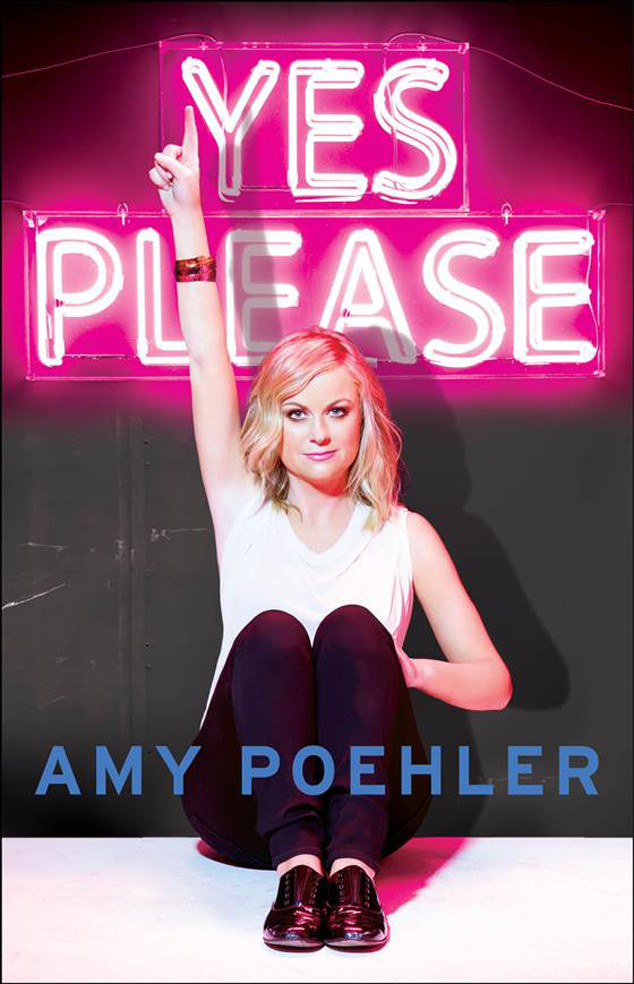 Dey Street Books
When Amy Poehler was offered drugs in her twenties, her answer was, "Yes, please!"
Well, that may be an exaggeration. In all seriousness, as the Parks and Recreation actress reveals in her forthcoming memoir Yes Please, she experimented with illegal substances during her younger years. In a chapter entitled "Obligatory Drug Stories," Poehler, 44, writes, "I tried cocaine, which I instantly loved but eventually hated. Cocaine is terrific if you want to hang out with people you don't know very well and play Ping-Pong all night. It's bad for almost everything else...The day after cocaine is rough."
That wasn't the only drug Poehler tried, however. She also cops to once taking Ecstasy. "I remember a wonderful UCB [Upright Citizens Brigade] New Year's Eve party where we all danced and drank water and loved each other," the former Saturday Night Live standout recalls (via Radar Online). "I also remember the next day when I thought I had no friends and I was so sad I wanted to sink into the carpet and permanently live there."
Although Poehler didn't enjoy the after-effects of her cocaine and ecstasy trials, the TV star did have an epiphany after taking mushrooms: "Everyone needs love, never hurt a living thing [and] don't worry about the choices you make because everything will be fun because life is a closet filled with pool toys."