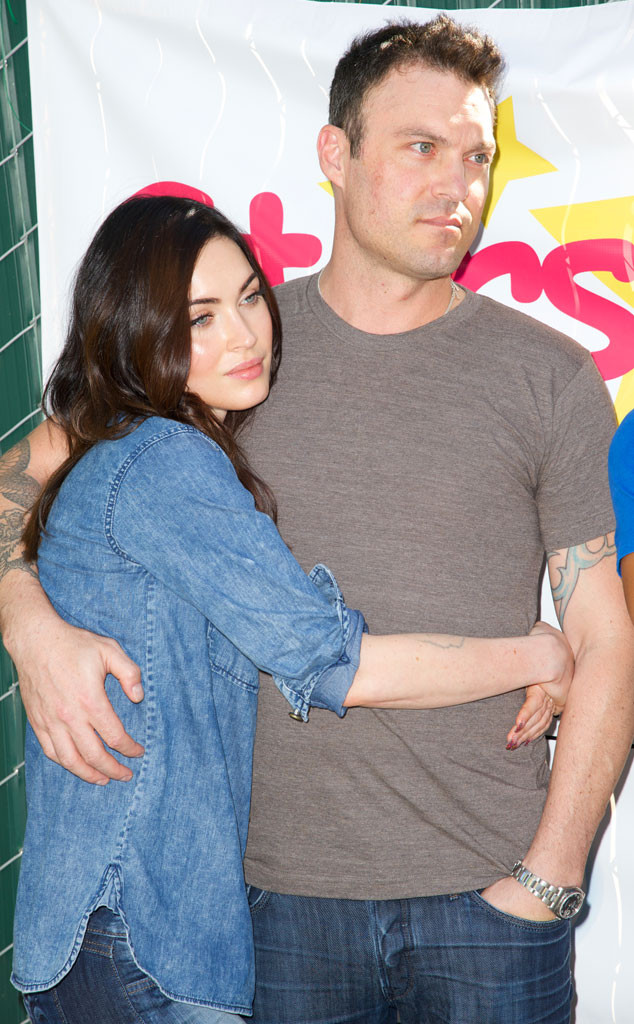 Earl Gibson III/Getty Images
Megan Fox is opening up about family.
The usually private star recently gushed about hubby of four years Brian Austin Green and their two sons, Noah and Bodhi.
"I love our family—I have a little football team that's going to take care of me," the gorgeous 28-year-old actress told The Daily Mail. "I like being around boys and being the center of attention in my family because I'm the matriarch, the queen bee. My husband is the sensitive type, he's not macho. And I'm going to raise our boys like that: sensitive, sweet, chivalrous types."
Too cute.