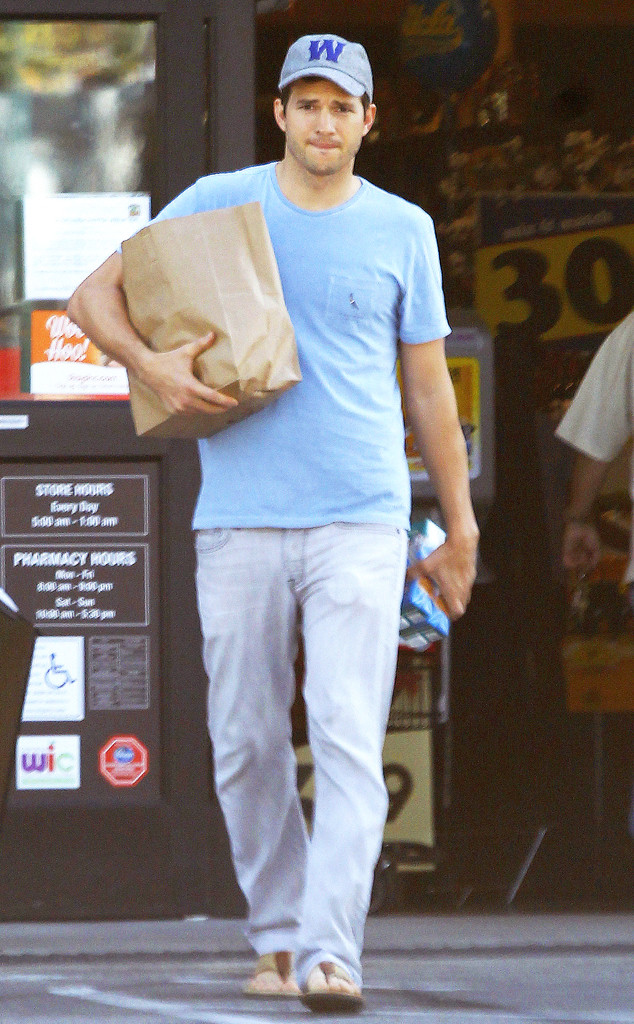 Dmac/CPR/FAMEFLYNET PICTURES
Welcome to the world of parenthood, Ashton Kutcher!
As the Two And A Half Men star adjusts to life with a newborn baby, the 36-year-old stepped out over the weekend for some much-needed grocery shopping.
Wearing denim jeans, flip-flops and a blue T-shirt, the actor traveled to Ralphs supermarket in Los Angeles to pick up a few necessities. He also donned a blue baseball cap with the letter, W. Is someone paying tribute to baby Wyatt Isabelle Kutcher?
According to an eyewitness, Kutcher "looked tired" as he purchased two cartoons of Almond milk and one big bag of groceries.