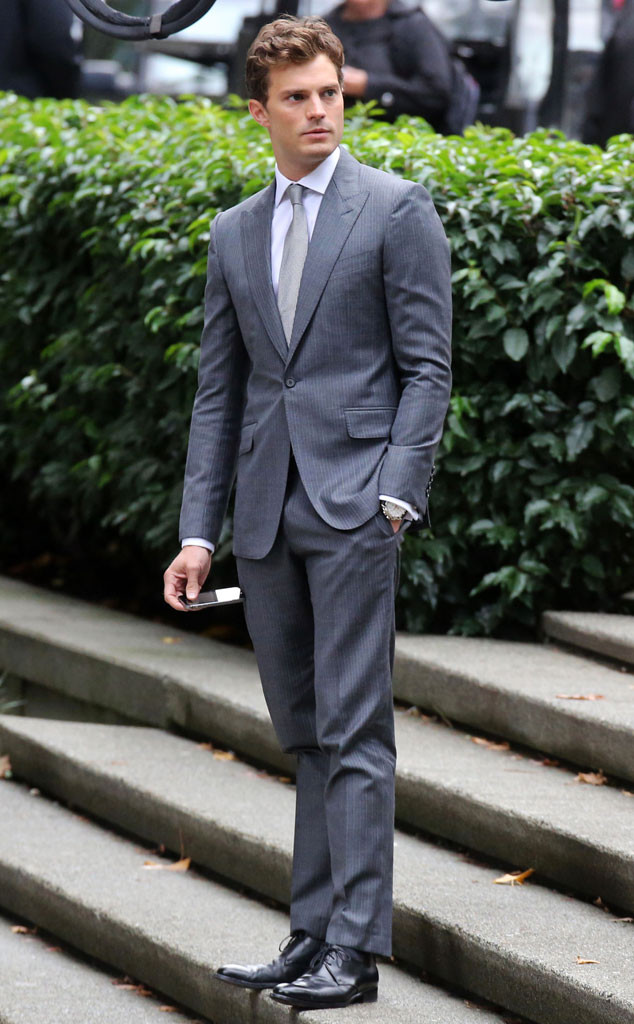 JKING/FAMEFLYNET PICTURES
Jamie Dornan hasn't hung up his boots silk tie just yet.
The hunky Hollywood actor returned as Christian Grey today when he resurfaced on the Vancouver set of Fifty Shades of Grey to do some reshoots for the highly anticipated film, which will hit theaters in February, and, of course, he looked absolutely drool-worthy in a very memorable outfit.
A clean shaven Dornan looked extremely dapper in a—what else?—gray suit with a silver silk tie that fans of the book can only guess is the tie Christian uses to restrain Anastasia Steele (Dakota Johnson) during their, um, you know.
Although we love seeing Jamie in his Christian Grey get-up, we can't help but wonder why the cast is doing reshoots in the first place? Did something go wrong?!