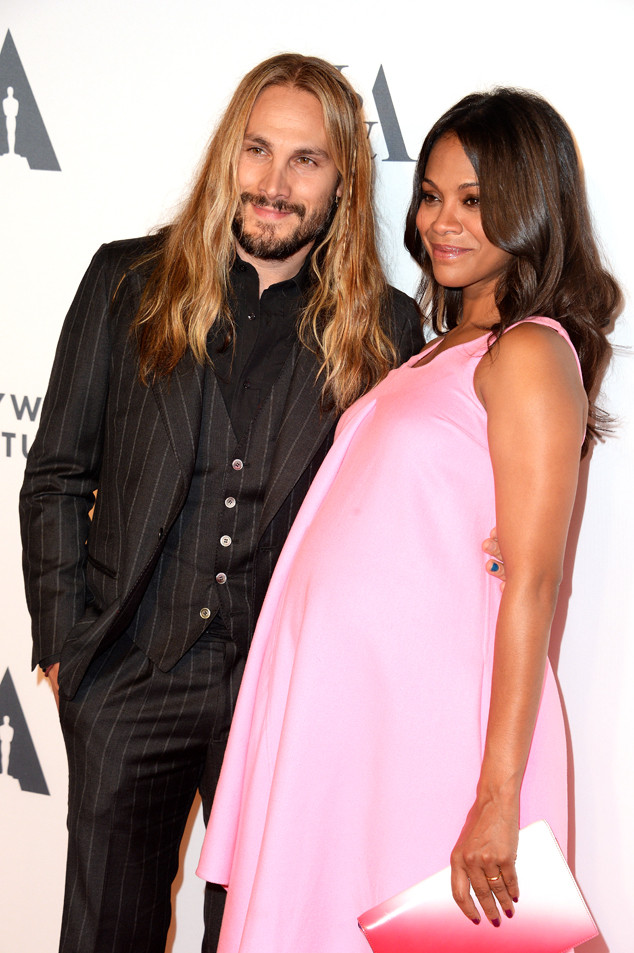 ROBYN BECK/AFP/Getty Images
Zoe Saldana is going to have a house full of guys after she gives birth!
The pregnant actress and her husband, Marco Perego, are expecting twin boys, multiple sources exclusively confirm to E! News. "It's twin boys and Zoe is thrilled!" a source tells us. "Zoe always wanted a boy."
News that the 36-year-old Guardians of the Galaxy star is pregnant with twins broke back in July. Saldana herself confirmed that she has two buns in the oven just the other week. When asked if she'd be dressing up for Halloween this year, Saldana told E! News exclusively, "I might. I might need three costumes. I might have to make some adjustments, but it would be nice."