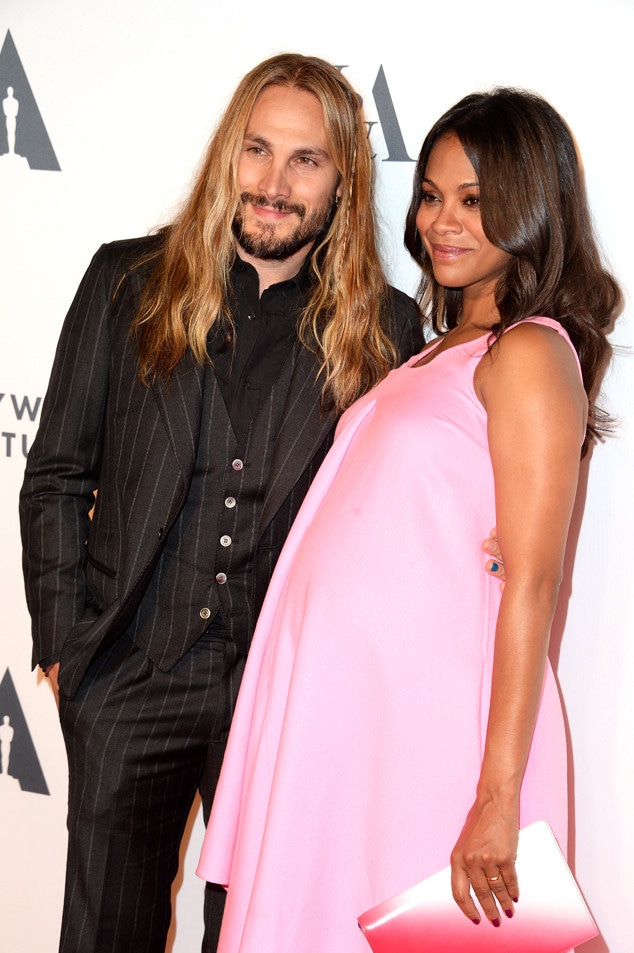 ROBYN BECK/AFP/Getty Images
Zoe Saldana is going to have a house full of guys after she gives birth!
The pregnant actress and her husband, Marco Perego, are expecting twin boys, multiple sources exclusively confirm to E! News. "It's twin boys and Zoe is thrilled!" a source tells us. "Zoe always wanted a boy."
News that the 36-year-old Guardians of the Galaxy star is pregnant with twins broke back in July. Saldana herself confirmed that she has two buns in the oven just the other week. When asked if she'd be dressing up for Halloween this year, Saldana told E! News exclusively, "I might. I might need three costumes. I might have to make some adjustments, but it would be nice."
Meanwhile, while promoting her new movie The Book of Life over the weekend, Saldana dished to E! News that she's not worried about whether she's "ready" to become a mother. "It's almost like a redundant question, because whether I'm ready for it or not, it's inevitable," she told us. "I'm there. I'm in it. So, I'm gonna have to be ready."
Saldana added of prepping to be a first-time parent, "The one thing I keep telling myself is I don't ever want to overflow my cup of patience. Trying to become an adult before I become a mother is very important for me, because I don't want my bad day...to be my children's price to pay. I definitely don't want to do that."
Watch:
Is Zoe Saldana Ready for Motherhood?
As for Saldana's twin boys, we have a feeling the gorgeous actress won't stop at just two children. Saldana said in the past she hopes to have at least "two or three" kids. "Or four or five! I don't care," she's revealed. "They're just so delicious. I love the anxiety, the pressure of the loud room full of yapping kids. But I'm a kid myself. I get along very well with animals and children. I dig them. I get them. They make perfect sense to me. A child speaks more sense than an adult half of the time."
Congrats, you two!
—Reporting by Jennifer Cooper and Holly Passalaqua